Bahrainis Protest Continued Detention of Sheikh Salman
TEHRAN (Tasnim) - Bahraini people held demonstrations in several parts of the tiny Persian Gulf country against the continued imprisonment of prominent cleric and opposition leader Sheikh Ali Salman.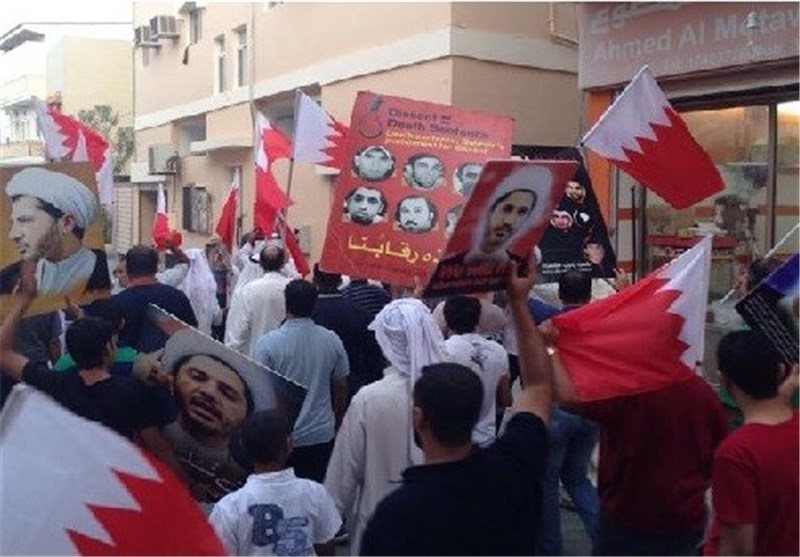 According to reports, Bahraini people protested the detention of Salman in the area of al-Musalla in the western part of the capital, Manama, in the village of Nuwaidrat near the the northeastern island of Sitra, and in the city of Muharraq on Sunday.
The protesters also called for the unconditional release of all political prisoners, including the 49-year-old secretary general of the al-Wefaq National Islamic Society, Bahrain's main opposition bloc.
The protesters also pledged to continue their anti-government drive until their demand for a democratically-elected government is met.
Salman was detained last December on charges including seeking regime change and collaborating with foreign powers. He denied the charges during his first court hearing on January 28, Press TV reported.
His arrest has triggered condemnation inside and outside Bahrain, with leaders, governments and international organizations across the world calling for his immediate release.
Salman's trial, initially scheduled for April 22, has been adjourned until May 20.
Last month, Amnesty International called on the Bahraini regime to release all political prisoners.
Since mid-February 2011, thousands of anti-regime protesters have held numerous demonstrations on the streets of Bahrain, calling for the Al Khalifa family to relinquish power.
Scores of Bahrainis have been killed and hundreds of others injured and arrested in the ongoing crackdown on peaceful demonstrations.