ISIL Supporters Claim Responsibility for Texas Attack
TEHRAN (Tasnim) - Islamic State in Iraq and the Levant (ISIL) fighters claimed responsibility for the attempted shooting at a Texas anti-Islam event on Sunday night, in what is thought to be the first such attack on American soil.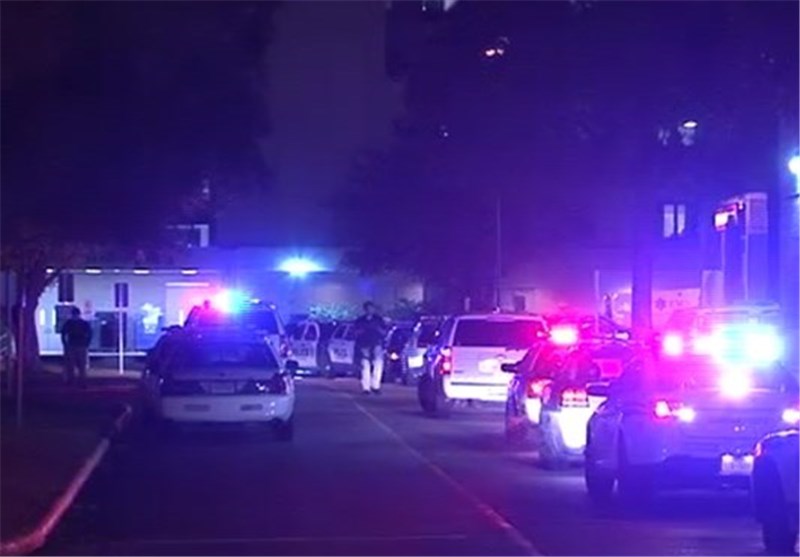 The gunmen attempted to attack a meeting in Garland, near Dallas, where participants drew cartoons of the Prophet Mohammed (PBUH). Organisers knew that the event would be provocative, and it had caused a stir among extremists - who ten days before the attacks called for a Charlie Hebdo-style shooting.
A week before Sunday's shooting, the Transport Security Administration warned of an imminent attack, The Telegraph reported.
The essence of the warning, according to a source speaking to The Intercept, is that "ISIL plans an attack on US soil."
The Texas attackers have not been named, but one of the men thought to be behind the attack - going by the Twitter handle @atawaakul and the name "Shariah is Light" - tweeted his support for Islamic State of Iraq and the Levant (ISIL) 15 minutes before the shooting.
His Twitter photo shows Anwar Al-Awlaki, the American-born leader of al-Qaeda in the Arabian Peninsula (AQAP), who was killed in a US drone strike in 2011.
He states that he has "given bay'ah" - sworn an oath of allegiance - to Amirul Mu'mineen, a title which is given in the Koran to the prince of the caliphs. Supporters of Abu Bakr al-Baghdadi, leader of Isil, refer to him as Amirul Mu'mineen.
News of the shooting broke 15 minutes after the tweet was sent, at around 6.50 pm.
The account has now been shut down, as has one which @atawaakul recommended, in his final tweet, that his supporters follow.
Other tweets grabbed before the account was shut down suggested the individual behind the account was a recent convert. He made statements such as: "I don't know Arabic" and "my fam didn't trip when I became a Muslim".
Texas police shot dead the two gunmen in the car park before they could begin their attack. One of the suspects, after being initially wounded by police gunfire, was seen reaching for a backpack and was shot again and killed, said Douglas Athas, mayor of Garland.