Africa among Iran's Priorities for Economic Ties: FM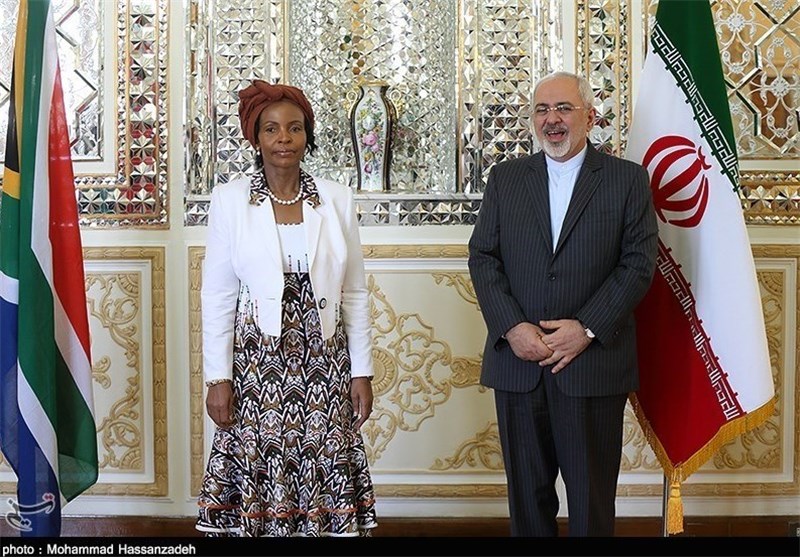 TEHRAN (Tasnim) – Iran's Foreign Minister Mohammad Javad Zarif underlined that the Islamic Republic attaches importance to trade and economic ties with African countries.
"Africa is among priorities for trade and economic cooperation and South Africa has a special position in this regard," Zarif said Sunday in a meeting with South African Minister of International Relations and Cooperation Maite Nkoana-Mashabane in Tehran.
He also highlighted the need for the expansion of bilateral relations between Iran and South Africa in science and technology, energy and mine industries, transportation, agriculture and environment.
For her part, the South African minister said she is in Iran with the aim of upgrading political relations and promoting strategic cooperation and economic ties with the Islamic Republic.
Delegations from the two countries have launched a series of meetings since Saturday to discuss political, social, economic and technical issues in the bilateral relations.
The 12th meeting of Iran-South Africa joint commission will conclude on Monday with a joint communique and a joint press conference between Zarif and Nkoana-Mashabane.
Expansion of relations with African nations in all political, economic and cultural fields is top on the agenda of Iran's foreign policy.
Iranian President Hassan Rouhani, who took office in August 2013, has repeatedly stressed his government's interest in boosting relations with the African states.