Iran's Jahanbakhsh Best Player of Jupiler League
TEHRAN (Tasnim) - Iranian international striker of NEC Alireza Jahanbakhsh has been named as the best player of the Cooperative First Division.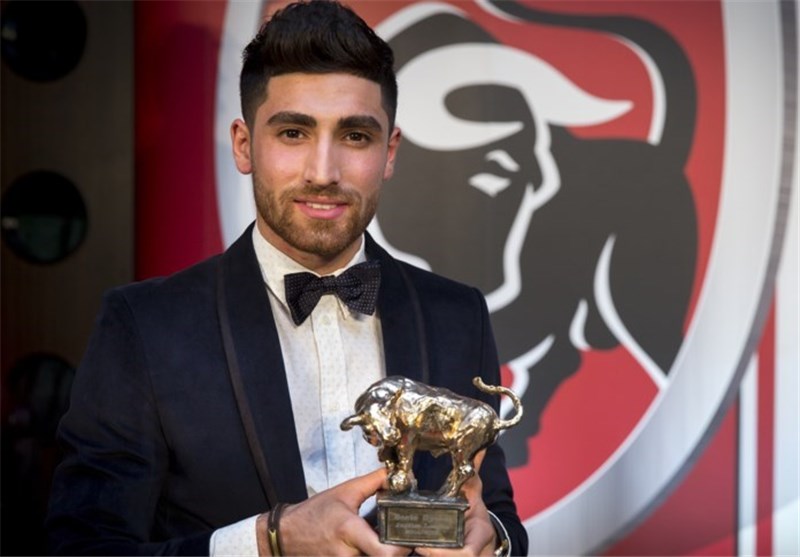 The 21-year-old striker scored 12 goals and 18 assists in the season and was honored as the best player of the Jupiler League.
Jahanbakhsh received the Golden Bull. His teammate Sjoerd Ars became the top scorer in the first division with 28 goals. He also received a Golden Bull.
The award for the best coach went to Jean-Paul de Jong from FC Eindhoven.
Joey Sleegers, who played for Feyenoord on loan from Eindhoven, was named as the greatest talent.
Netherlands coach Guus Hiddink presented the award to him.