Disruption to Iran's Yemen-Bound Aid Ship to Provoke Tension: Commander
TEHRAN (Tasnim) - A senior Iranian military commander warned that creating any disturbance to the country's cargo ship filled with humanitarian supplies for Yemeni people could create a tension that neither Saudis nor Americans could handle.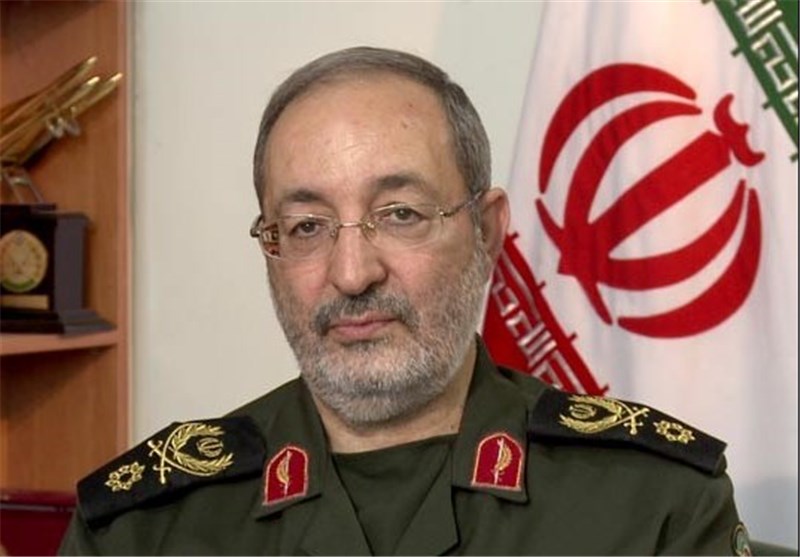 "Saudi Arabia and its rookie rulers, as well as Americans and others should know that if they seek to cause more disturbance to the Islamic Republic of Iran's relief aid for the regional countries, a fire could be ignited which they will definitely not be able to bring under control," Deputy Chief of Staff of the Iranian Armed Forces Brigadier General Massoud Jazayeri said in a Tuesday interview with Al-Alam TV network.
Iran's "self-restraint" has limits, he underlined, recommending the parties engaged in the military campaign against Yemen to let the humanitarian aid from Iran and the other countries in Yemen.
"We hope that the supplies would at least be delivered to people of Yemen, because otherwise, we should expect other measures. Anyway, let's talk about those 'other measures' in future," the top official added.
His comments came after Iran's Nejat cargo ship, carrying 2,500 tons of humanitarian aid, left Iran for the Yemeni port of Hodeida on Monday evening, as a five-day truce in the Arabian Peninsula country began on Tuesday.
The humanitarian assistance is to relieve the pains of Yemenis who have come under fierce air strikes by a Saudi-led coalition for some seven weeks.
On April 28, an Iranian airplane carrying aid and medicine was prevented to enter the Yemeni airspace by Saudi fighter jets in combat air patrol.
A week later, Saudi fighter intercepted another Iranian aid plane in the Yemeni air space and prevented it from landing in Sana'a airport by bombing the runway.
The Saudi war on Yemen, which began on March 26, has killed more than 3,500 people and left some 6,200 others injured.
The Saudi-led coalition, which seeks to restore power to the fugitive former President Abd Rabbuh Mansour Hadi, includes eight other Arab states and is receiving logistical support from the US, Britain and France.