Iraqi Forces Kill Senior ISIL Leader in Baghdad
TEHRAN (Tasnim) - A senior leader of the ISIL Takfiri terrorist group has been killed by Iraqi forces in the Iraqi capital, Baghdad.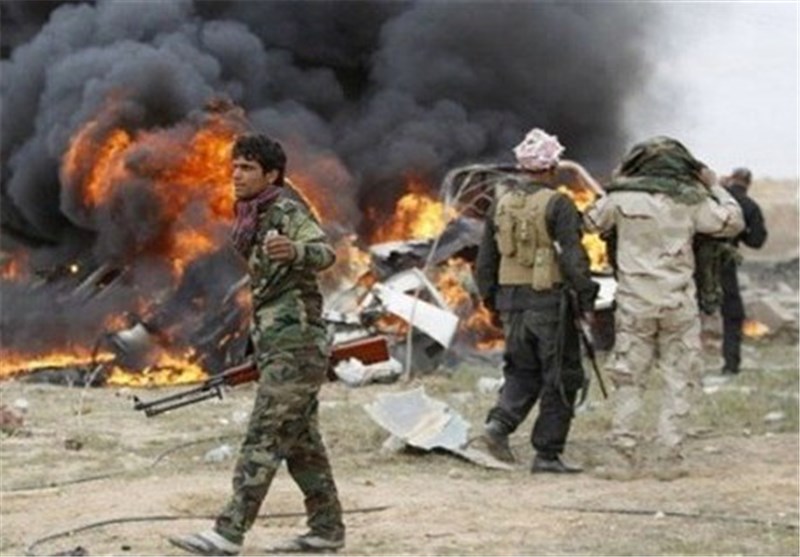 Iraq's Military Intelligence Service issued a statement, saying Abu Walid, appointed by ISIL as the so-called leader of the "state of (Wilayat) Baghdad," has been killed.
The statement added that the Iraqi intelligence forces, with support from the National Security Agency, managed to kill the ISIL leader.
The statement further noted that the Takfiri group's leader planned to launch a terrorist attack in the Iraqi capital, Baghdad, when a group of pilgrims were on their way to the town of Kadhimiya to attend a commemoration marking the anniversary of the martyrdom of the seventh Shiite Imam, Imam Musa ibn Jafar al-Kazim (PBUH).
Kadhimiya is home to the shrines of Imam Musa ibn Jafar al-Kazim (PBUH) as well as Imam Muhammad al-Taqi (PBUH), the ninth Shiite Imam.
In a separate incident on Tuesday, at least two people were killed and eight others suffered injuries in a bomb attack in the capital's northwest when a group of people were on their way to Kadhimiya.
No group has claimed responsibility for the Tuesday attack, Press TV reported.
Iraq is witnessing a wave of violence. The Takfiri ISIL group launched an offensive in the country in June last year and took control of Mosul, the country's second-largest city, before sweeping through parts of the country's heartland.
The UN Assistance Mission for Iraq (UNAMI) says a total of 812 Iraqis were killed and another 1,726 were injured in acts of terrorism, violence and armed conflict last month.
A great portion of the fatalities was recorded in Baghdad, where 319 civilians were killed. Terrorist attacks also left another 846 injured.