FM Slams Obama's Anti-Iran Comments as "Recurring Baseless Claims"
TEHRAN (Tasnim) – Iranian Foreign Minister Mohammad Javad Zarif rejected US President Barack Obama's recent allegations against Tehran, saying such recurring bogus claims are meant to appease Washington's allies in the Middle East.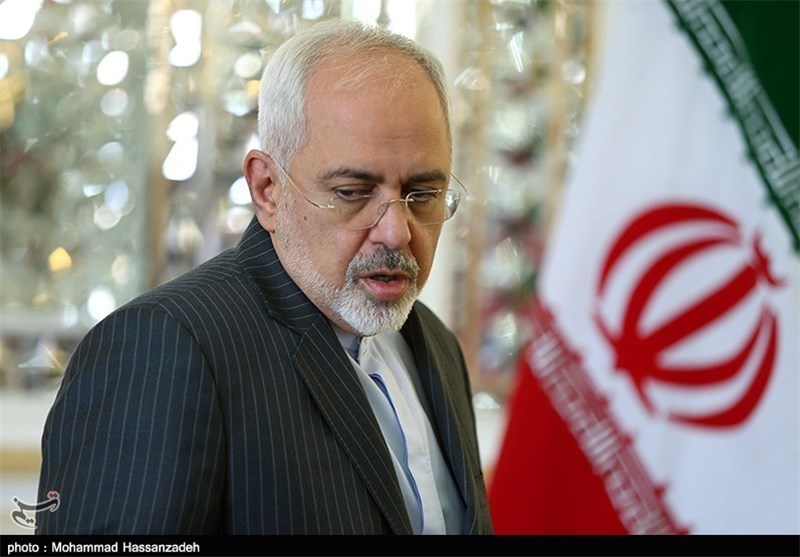 "The US president's comments are merely a repetition of previous baseless allegations, made to appease their (Americans') regional allies," Zarif said Wednesday in response to Obama's remarks in an interview with Asharq Al-Awsat.
In his first interview with an Arabic-language newspaper, Obama claimed ahead of a summit with leaders of Persian Gulf Arab states that "the countries in the region are right to be deeply concerned about Iran's activities, especially its support for violent proxies inside the borders of other nations."
Obama also accused Iran of "destabilizing behavior in different countries" across the Middle East region and of sponsoring terrorism.
Zarif said the US has resorted to pinning blame on others in order to satisfy its allies.
"Such claims have been proven unfounded time and again. Our policies across the region are based on boosting friendship and cooperation and responsible measures to bolster regional stability and ensure security," the top Iranian diplomat underscored.
At a meeting with officials from the Persian Gulf Cooperation Council (PGCC) at Camp David on Thursday, Obama is expected to reaffirm Washington's alliance with the energy-rich Arab states, while a final deal on Tehran's nuclear energy program seems to be achievable soon.
Iran and the Group 5+1 (Russia, China, the US, Britain, France and Germany) are in talks to hammer out a lasting accord that would end more than a decade of impasse over Tehran's peaceful nuclear program.
On April 2, the two sides reached a framework nuclear agreement in Lausanne, Switzerland, with both sides committed to push for a final deal until the end of June.