US-Backed Military Campaign on Yemen against Camp David Statement: Iran
TEHRAN (Tasnim) – Iran denounced a joint statement issued by the US and the Persian Gulf Cooperation Council that accused Iran of destabilizing the region, arguing that the Saudi-led attacks on Yemen, supported by the US, are in contradiction to what the Camp David statement contains.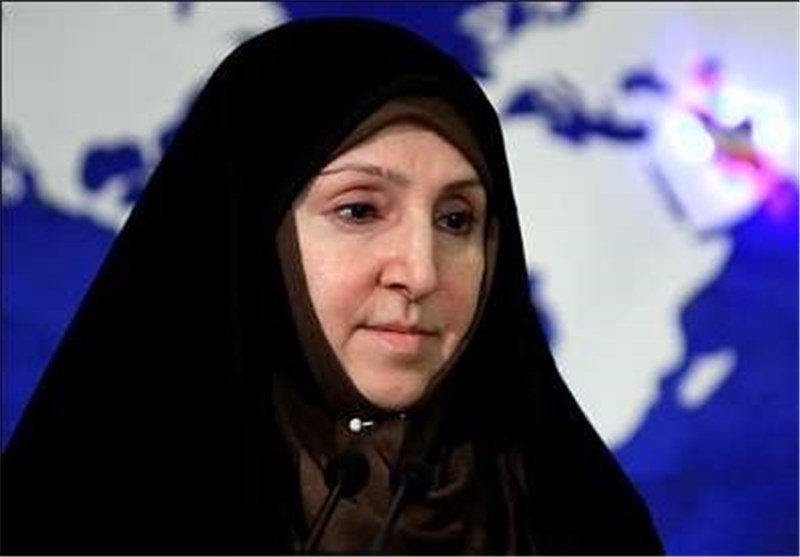 Iran's Foreign Ministry Spokeswoman Marziyeh Afkham said on Friday that "foreign military attack on Yemen, ignoring the country's sovereignty and the US support for the attack not only violate the international regulations, but also contradict some contents of the Camp David statement."
"The countries attending the (Camp David) meeting need to have more coordination between their words and deeds," she said with heavy sarcasm as Saudi Arabia and a number of its Arab allies have mounted a military campaign against Yemen with the help of Washington.
After a Thursday meeting at Camp David, Maryland, heads of delegations of the Persian Gulf Cooperation Council (PGCC) and the US President Barack Obama issued a statement, saying they decided on "a set of common principles, including a shared recognition that there is no military solution to the regions' armed civil conflicts, which can only be resolved through political and peaceful means; respect for all states' sovereignty and non-interference in their internal affairs; the need for inclusive governance in conflict-ridden societies; as well as protection of all minorities and of human rights."
The statement also noted that Washington and the PGCC states "oppose and will work together to counter Iran's destabilizing activities in the region and stressed the need for Iran to engage the region according to the principles of good neighborliness."
In reaction, Afkham reiterated that Iran has always insisted on good neighborliness and has dismissed military solution or disrespect for the sovereignty of countries in all of the regional conflicts.
Iran "believes that those who, instead of fighting terrorism seriously, have destroyed infrastructures of a neighboring and brother country by resorting to militarism and have deeply jeopardized the regional peace and stability, should not let themselves judge the behavior of others," she added.
On March 26, Saudi Arabia and some of its Arab allies began to launch deadly air strikes against the Houthi Ansarullah movement in an attempt to restore power to the fugitive former President Abd Rabbuh Mansour Hadi, a close ally of Riyadh.
According to Yemen's Freedom House Foundation, the Saudi airstrikes have claimed the lives of nearly 4,000 Yemeni people so far while more than 6,887 others have been wounded.