Iranian Ship Unloading Humanitarian Cargo in Djibouti
TEHRAN (Tasnim) – The Iranian ship carrying 2500 tons of humanitarian aid for war-stricken Yemeni people has started unloading its cargo in Djibouti on Saturday after necessary coordination with the World Food Program (WFP) for sending the aid cargo to Yemen.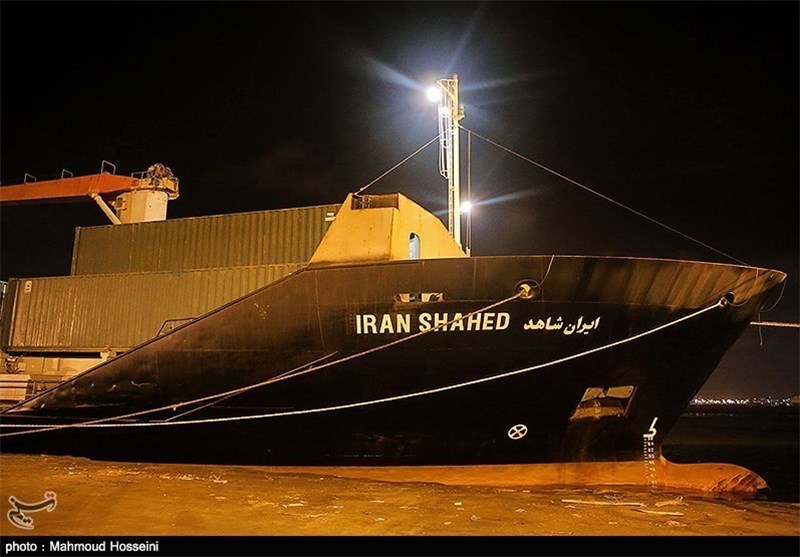 Mohammad Araqi, the deputy head of Iran's Red Crescent Society for international and humanitarian rights affairs, said the ship docked in Djibouti on Friday and has begun unloading cargo, which may take one or two days.
"Since the cease-fire in (Yemen's) Hodeida port was not extended, finally and with the coordination of the World Food Program based in Djibouti, it was decided that the Nejat (Rescue) ship be unloaded there and then the cargo of the Iranian Red Crescent Society be sent to Yemen," he said.
According to Tasnim dispatches, the "Nejat" (Rescue) aid ship is scheduled to be unloaded with the representative of the United Nations in attendance.
Nejat ship filled with humanitarian supplies for Yemen set sail on May 11 to deliver the consignment of foodstuff and medicine to the war-hit people of Yemen, who are under a siege imposed by a Saudi-led coalition.