Asian Women's Volleyball Championship: Vietnam Beats Iran
News ID: 748608
Service: Sports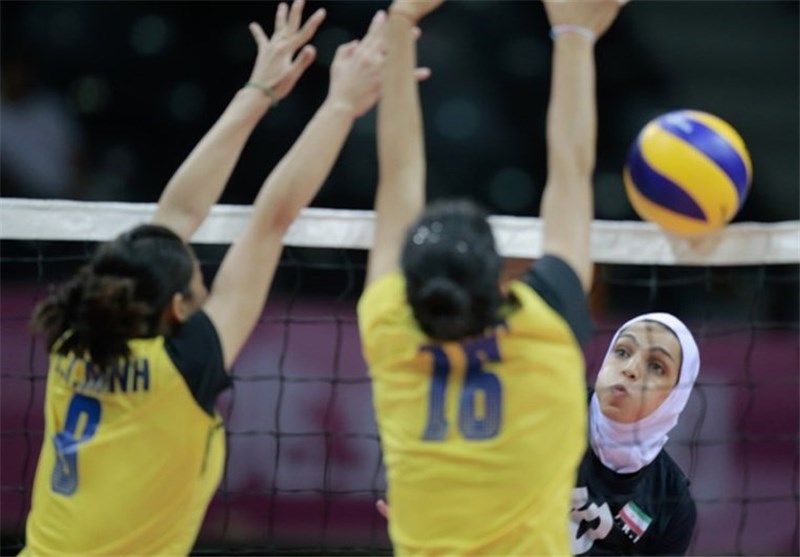 TEHRAN (Tasnim) - Vietnam narrowly defeated Iran in the 2015 Asian Women's Volleyball Championship on Saturday.
The Iranian team lost to Vietnam 3-2 (25–21, 17–25, 28–26, 22–25, 12–15) in Pool E in Tianjin, China.
Iran started the campaign with a 3-1 victory over India but lost to China 3-0.
Team Melli has been scheduled to play Japan on Sunday.
Excluding Japan, the top three teams will participate in World Olympic Qualification Tournament.