Former Israeli PM Ehud Olmert Jailed for 8 Months for Corruption
TEHRAN (Tasnim) - Former Israeli prime minister Ehud Olmert has been sentenced to eight months in prison for unlawfully accepting money from a US supporter.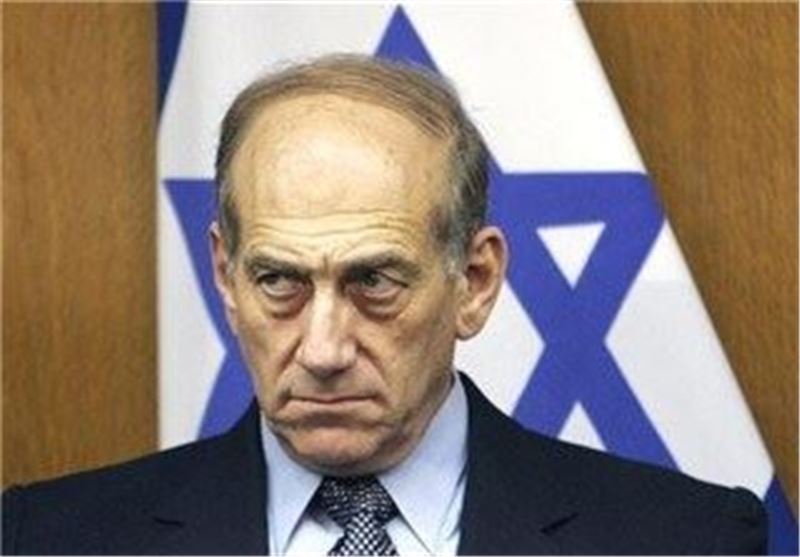 Olmert was convicted in March in a retrial at Jerusalem district court. The sentencing on Monday comes in addition to a six-year prison sentence he received last year in a separate bribery conviction, ensuring the end of the former premier's political career.
Olmert's lawyer, Eyal Rozovsky, said his legal team was "very disappointed" by the ruling and would appeal to Israel's supreme court. They were granted a 45-day stay, meaning the former Israeli leader will avoid incarceration for now.
Olmert also was given a suspended sentence of an additional eight months and fined $25,000.
Character witnesses who had vouched for Olmert included former British prime minister Tony Blair and former Israeli Mossad chief Meir Dagan. The verdict stated that it recognised Olmert's vast contributions to Israeli society and sentenced him to less than the prosecution had demanded. Still, it ruled that "a black flag hovers over his conduct".
Olmert was forced to resign in early 2009 amid the corruption allegations. His departure cleared the way for Binyamin Netanyahu's election, and subsequent peace efforts have not succeeded, The Guardian reported.
Olmert, 69, was acquitted in 2012 of a series of charges that included accepting cash-stuffed envelopes from US businessman Morris Talansky when Olmert was mayor of Jerusalem and a cabinet minister. Olmert was found to have received about $600,000 from Talansky during his term as mayor, and additional amounts in cash during his term as a cabinet minister, but a court did not find evidence the money had been used for unlawful personal reasons or illegal campaign financing.