Iran Urges UN to Take Serious Stances on Yemen
TEHRAN (Tasnim) – Iranian Deputy Foreign Minister for Arab and African Affairs Hossein Amir Abdollahian on Monday warned of the deterioration of the situation in Yemen, and called for more serious stances by the United Nations on the ongoing crisis in the Arab country.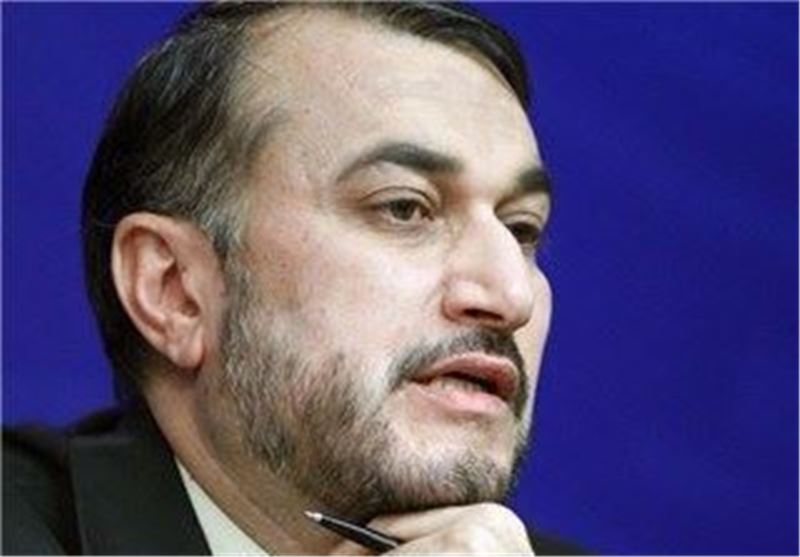 Amir Abdollahian, who is visiting the Russian capital of Moscow, stressed that the UN should adopt more serious stances on the war in Yemen than those it took on Syria's crisis.
Amir Abdollahian further warned that the situation in Yemen is getting more complicated, and pointed to certain difficulties hindering the Geneva Conference, slated for May 28, to resolve the issue.
He made the remarks before meeting with his Russian counterpart Mikhail Bogdanov, who is also the Russian president's special representative in Middle Eastern affairs.
In their meeting, the two deputy foreign ministers plan to focus on ways to help resolve the Yemeni crisis through political means.
Amir Abdollahian and Bogdanov will also discuss the latest developments in Syria, Iraq and Bahrain as well as efforts to combat terrorism in the region.
The Iranian official left Tehran for the Russian capital of Moscow on Monday to hold talks on the latest developments in the Middle East region, war-stricken Yemen in particular.
On March 26, Saudi Arabia and some of its Arab allies began to launch deadly air strikes against the Houthi Ansarullah movement in an attempt to restore power to the fugitive former President Abd Rabbuh Mansour Hadi, a close ally of Riyadh.
According to Yemen's Freedom House Foundation, the Saudi airstrikes have claimed the lives of nearly 4,000 Yemeni people so far while more than 7,000 others have been wounded, most of them civilians.