Commander: Iran's Army Ground Force Ready for Confronting Proxy Wars
TEHRAN (Tasnim) – Commander of Iran's Army Ground Force Brigadier General Ahmad Reza Pourdastan expressed his forces' preparedness to confront possible proxy wars waged by Takfiri terrorist groups.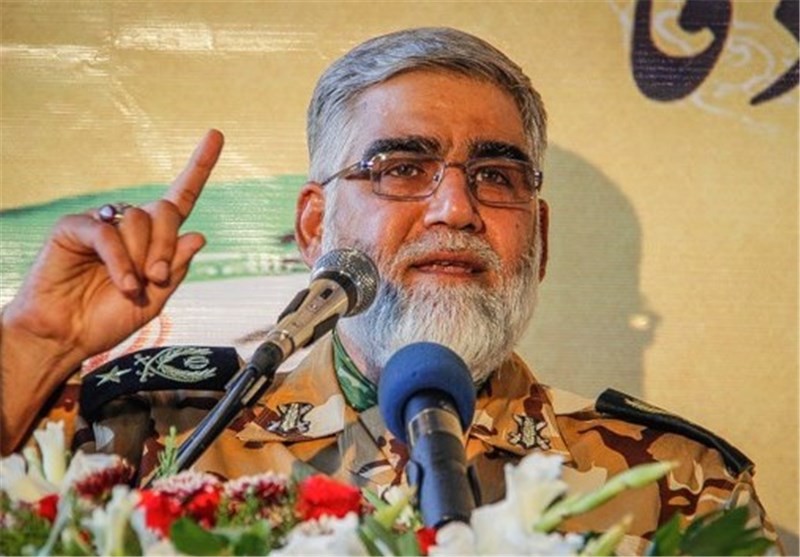 "The Army ground forces can prepare themselves for countering the Takfiri terrorist groups and the proxy wars," Pourdastan told reporters in the central province of Isfahan on Monday.
He also noted that the ground forces have adopted the necessary military tactics, proportional to the threats posed by the terrorist groups in the region.
He made the comments on the sidelines of large-scale military exercises, codenamed Beit ul-Muqaddas 27.
The exercises began on May 21 with the participation of different Ground Force units from the infantry, armored, artillery and rapid reaction divisions, as well as commandos and airborne forces.
According to Pourdastan, the war game aims to evaluate the Ground Force's new equipment and practice and assess advanced tactics suitable for fighting proxy wars or a coalition of forces.
"Fast mobility, rapid deployment of forces in the shortest possible time and the use of heavy fire are among the unique features of the war game," the commander had announced before the drill begins.