Iran Sticking to Red Lines in Nuclear Talks: Negotiator
TEHRAN (Tasnim) – Iranian diplomats in nuclear negotiations with world powers adhere strictly to the country's red lines set by Supreme Leader of the Islamic Revolution Ayatollah Seyed Ali Khamenei, top negotiator Abbas Araqchi said ahead of a new round of talks in Vienna.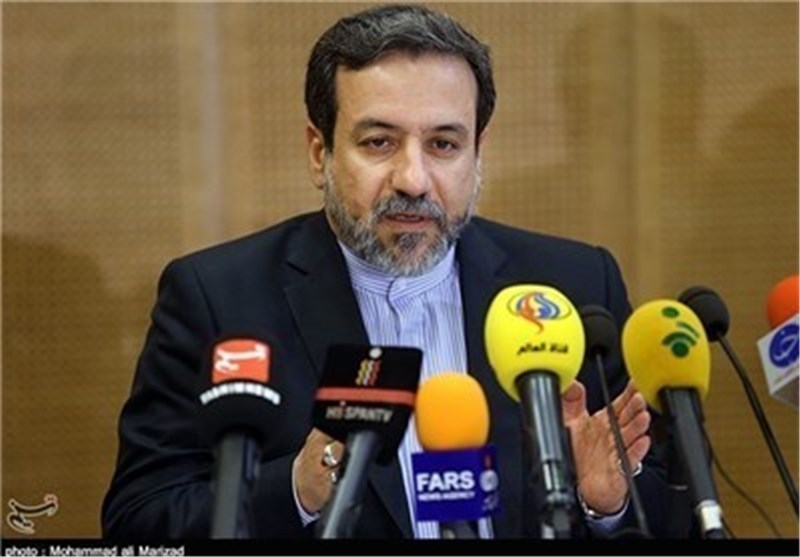 Speaking in a televised interview on Monday, Araqchi, also a deputy foreign minister, reiterated that the negotiating team acts in accordance with the "instructions, frameworks and red lines" that the Supreme Leader has already defined.
He underlined that Iran will not allow inspection of Tehran's peaceful nuclear activities to be exploited and used as a pretext for gaining access to the country's secret information and identifying its (nuclear) scientists and policies.
His comments came ahead of a new round of talks in Vienna, where diplomats from Iran and the Group 5+1 (Russia, China, the US, Britain, France and Germany) will resume drafting the text of a lasting agreement on Tehran's nuclear program, known as the Joint Comprehensive Plan of Action (JCPOA).
Earlier on April 9, Ayatollah Khamenei categorically rejected foreign access to the country's "security and defensive" sectors under the pretext of nuclear monitoring.
Later on May 20, the Leader also ruled out any request for interviews with Iranian nuclear scientists, describing it as an instance of "interrogation".
Elsewhere in the interview, Araqchi stressed that Iranian negotiators will not sacrifice "quality" for speed, noting that appendices of the likely agreement would be given "utmost care", even if it means negotiations will go beyond an end-June deadline.
He further hinted at "lack of goodwill" on the part of the other side in the talks, which he said employs the International Atomic Energy Agency (IAEA) mechanism to find fault with Iran's peaceful nuclear activities.
He made it clear that Tehran moves ahead with the nuclear talks on the basis of "trust-building measures" not trust in the other side.
Iran and the six powers are in talks to hammer out a lasting accord that would end more than a decade of impasse over Tehran's peaceful nuclear program.
On April 2, the two sides reached a framework nuclear agreement in Lausanne, Switzerland, with both sides committed to push for a final deal until the end of June.