NATO Chief Says Russia's Nuclear Threats 'Deeply Troubling'
TEHRAN (Tasnim) – NATO Secretary General Jens Stoltenberg described Russia's rhetoric and its dramatic expansion of flights by nuclear bombers as "deeply troubling and dangerous".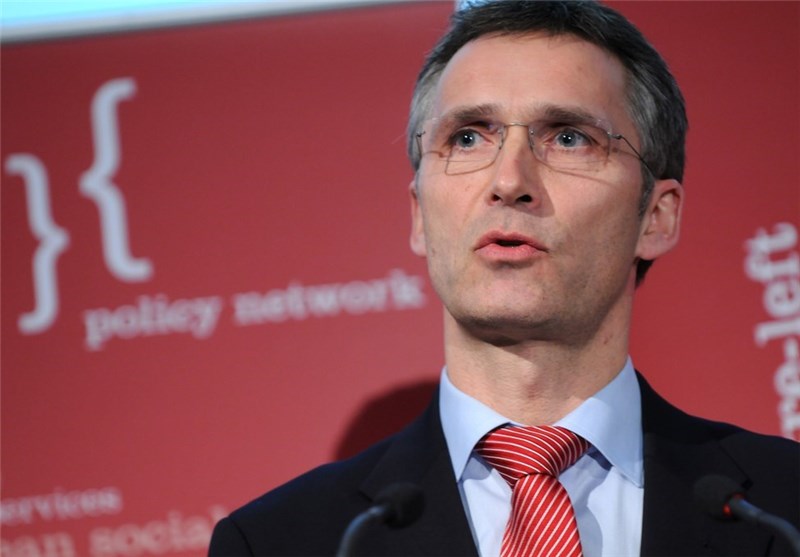 Russia's plans to deploy nuclear-capable missiles in Kaliningrad -- near Poland's border -- and its threat to move nuclear forces in Crimea would "fundamentally change the balance of security in Europe," Stoltenberg said, in a speech during a visit to Washington on Wednesday.
In blunt language, the NATO chief delivered a scathing critique of Russia's behavior over the past year -- including Moscow's armed intervention in Ukraine -- and vowed the transatlantic alliance would redouble its commitment to "collective defense."
"Russia's recent use of nuclear rhetoric, exercises and operations are deeply troubling," he told an audience at the Center for Strategic and International Studies think tank.
Russian President Vladimir Putin's "admission that he considered putting Russia's nuclear forces on alert while Russia was annexing Crimea is but one example," the former Norwegian prime minister was quoted by AFP as saying.
The NATO alliance also was concerned about Russia's compliance with nuclear arms agreements and stepped up global flights by strategic bombers.
"Russia has also significantly increased the scale, number and range of pro-active flights by nuclear capable bombers across much of the globe," Stoltenberg said.
The Russian bomber flights, he said, spanned "from Japan to Gibraltar, from Crete to California, and from the Baltic Sea to the Black Sea."
Russia was failing to draw on the lessons of the Cold War, including that "when it comes to nuclear weapons, caution, predictability and transparency are vital," he said.
"Russia's nuclear saber-rattling is unjustified, destabilizing and dangerous," he said.