Iran's Foreign Minister in Greece for Promotion of Ties
TEHRAN (Tasnim) – Iranian Foreign Minister Mohammad Javad Zarif is in Athens, capital of Greece, to confer with the European country's top officials on the expansion of mutual cooperation.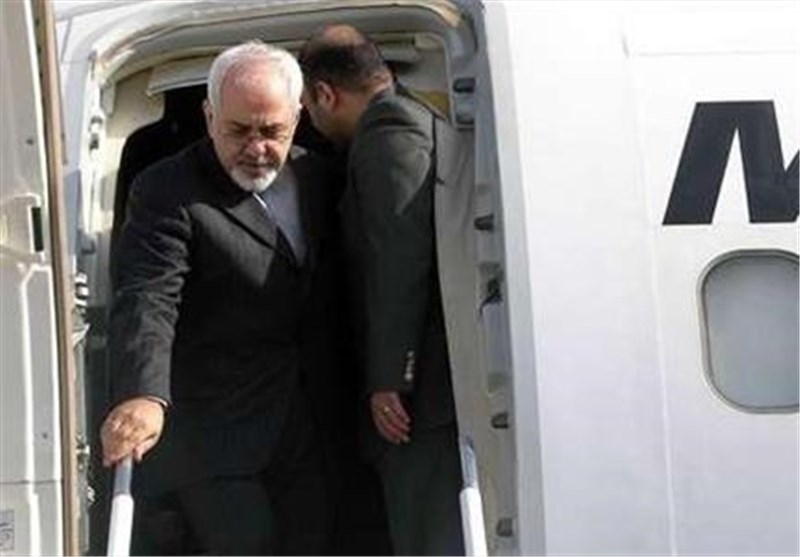 Zarif, who had been in Kuwait to attend the 42nd Session of Council of Foreign Ministers of Organization of Islamic Cooperation (OIC), left the Arab country and arrived in Athens on Wednesday.
During his one-day visit, he is scheduled to meet with Greek Prime Minister Alexios Tsipras, Foreign Minister Nikolaos Kotzias, and Parliament Speaker Zoi Konstantopoulou.
The two sides will discuss the reinforcement of all-out cooperation between Tehran and Athens.
Zarif's trip comes in response to a visit to Tehran last year by the then Greek Foreign Minister Evangelos Venizelos.
Earlier this year, Iranian President Hassan Rouhani sent a congratulatory message to Tsipras, calling for the expansion of ties between Tehran and Athens.
"I hope that, given the existing political will and the abundant opportunities for cooperation between the Islamic Republic of Iran and the Republic of Greece, we would witness the expansion of bilateral relations and international cooperation between the two countries," Rouhani said in the message.