Hundreds Evacuated in Texas after Storms Leave at Least 21 Dead
TEHRAN (Tasnim) – Hundreds of people were ordered to evacuate flood-threatened areas of Texas as torrential rains battered the state, where at least 21 people have been killed in weather-related incidents this week, including six in Houston.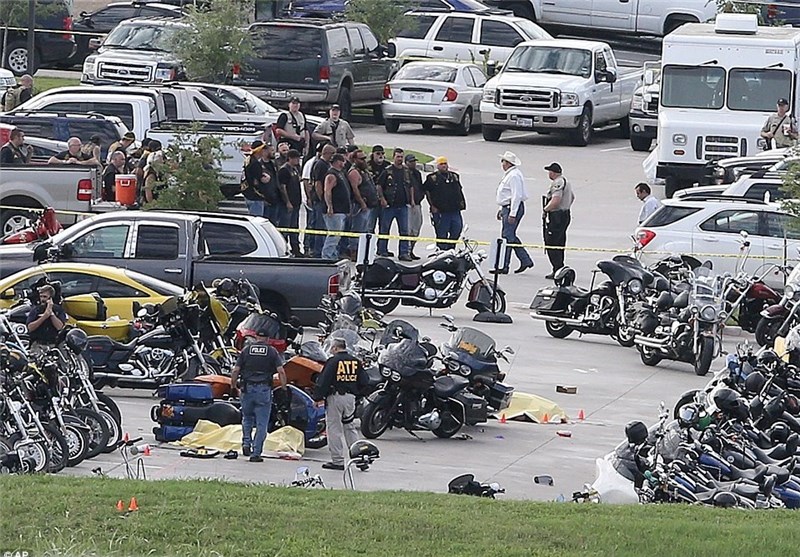 People were told to stay away from more than 200 homes in Parker County where the Brazos River was poised to overflow its banks about 30 miles (50 km) west of Fort Worth on Wednesday night, county officials said.
"The river is coming up fast and flowing at dangerous volumes," Parker County Judge Mark Riley told a news conference, adding shelters were available, Reuters reported.
The death toll in Texas was expected to rise, with about a dozen people still missing and more thunderstorms pelting the already flooded cities of Houston and Austin.
More rain fell on the hard-hit Houston area, temporarily complicating the cleanup a day after a barrage of storms and floods in Texas and Oklahoma left at least 21 people dead and 11 others missing.
A downpour of nearly a foot triggered the worst flooding the nation's fourth-largest city has seen in years. Hundreds of homes were damaged.
Severe weather continued in other parts of Texas, with hundreds of people west of Fort Worth told to evacuate along the rising Brazos River and flash flood warnings posted in many areas.
This has been the wettest month on record for Texas, and there are still several days left. The state climatologist's office said Wednesday that Texas has gotten an average of 7.54 inches of rain in May, breaking the old record of 6.66 inches, set in June 2004.
Texas has been hit with almost continuous storms for the past week to 10 days. The wettest area has been from Dallas-Fort Worth to the Red River, where some places have gotten more than 20 inches of rain.
Authorities, meanwhile, defended their telephone and in-person warnings to residents ahead of the bad weather but acknowledged the difficulty in reaching tourists and said a messaging system in Houston is awaiting improvements.