Iranian President Congratulates Azerbaijan on National Day
TEHRAN (Tasnim) – Iranian President Hassan Rouhani on Thursday congratulated his Azerbaijani counterpart on the neighboring country's national day.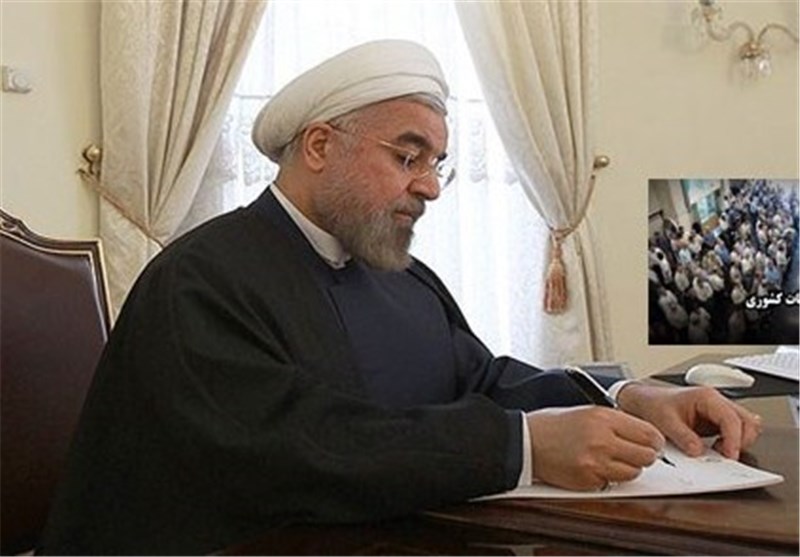 In his message to Ilham Aliyev, Rouhani felicitated the nation and government of Azerbaijan on the occasion.
He further expressed confidence that the good ties between the two countries will develop at bilateral, regional, and international levels in line with the two nations' mutual interests.
The Iranian president also wished health for his counterpart and success and prosperity for the Azerbaijani nation.
The Republic of Azerbaijan marks its national day on May 28.
Earlier in September, Rouhani had made a visit to Baku, during which he emphasized the need to promote relations, saying that third parties should not be allowed to undermine ties between the two neighboring states.