UN Chief Warns about Negative Consequences of Continued Conflict in Yemen
TEHRAN (Tasnim) - United Nations Secretary General Ban Ki-moon cautioned about the negative outcomes of the conflict in Yemen, saying that the crisis would pave the ground for the growth of terrorist groups.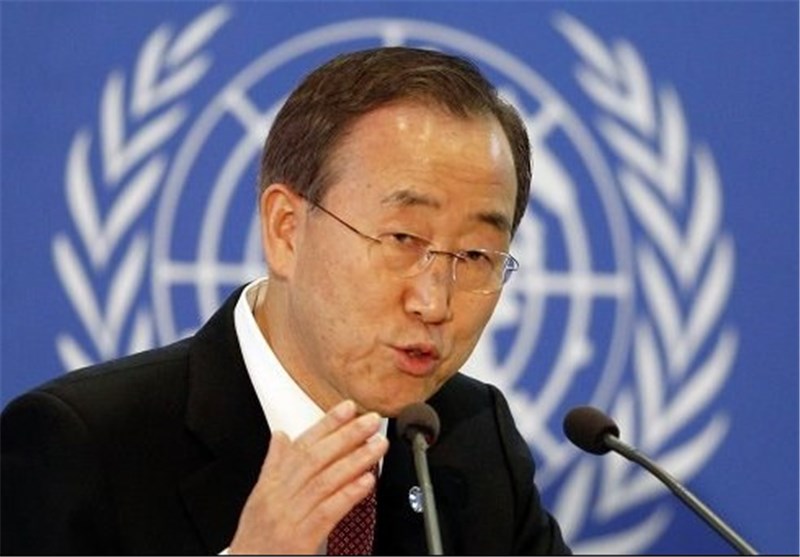 The UN chief made the remarks at the opening of consultations on the situation in Yemen in the Swiss city of Geneva on Monday.
"In Yemen's case, the ticking clock is not a timepiece, it is a time bomb," he warned, adding, "The fighting is giving new strength to some of the world's most ruthless terrorist groups."
The ISIL Takfiri militants released a video purportedly announcing their official presence in war-torn Yemen in April. The Yemeni army along with popular committees, backed by Ansarullah fighters, are fighting terrorist al-Qaeda-linked groups and the ISIL Takfiri militants across the country.
Ban also called on the international community to act urgently to settle the crisis in Yemen, saying, "We don't have a moment to lose."
"The region simply cannot sustain another open wound like Syria and Libya. We must find a way to end the suffering and begin the long road to peace," the UN chief said, Press TV reported.
Ban called on all stakeholders to "make the most of the momentum of opportunity" provided in the Geneva talks to bring an end to the deadly crisis in Yemen.
The talks, brokered by UN special envoy for Yemen Ismail Ould Cheikh Ahmed, aim to secure a ceasefire, and accelerate the delivery of humanitarian aid to the war-wracked nation.
The UN chief also called for a humanitarian pause in the Saudi aggression against the country "to allow critical assistance to reach all Yemenis in need and provide a respite for Yemenis as the holy month of Ramadan begins."