Iranian Deputy FM Engaged in Active Diplomacy in Iraqi Kurdistan Region
TEHRAN (Tasnim) – Iran's Deputy Foreign Minister for Consular, Parliamentary and Expatriates' Affairs Hassan Qashqavi held multiple meetings with ranking officials of the Iraqi Kurdistan Region, discussing a range of issues, from cultural ties to counter-terrorism efforts.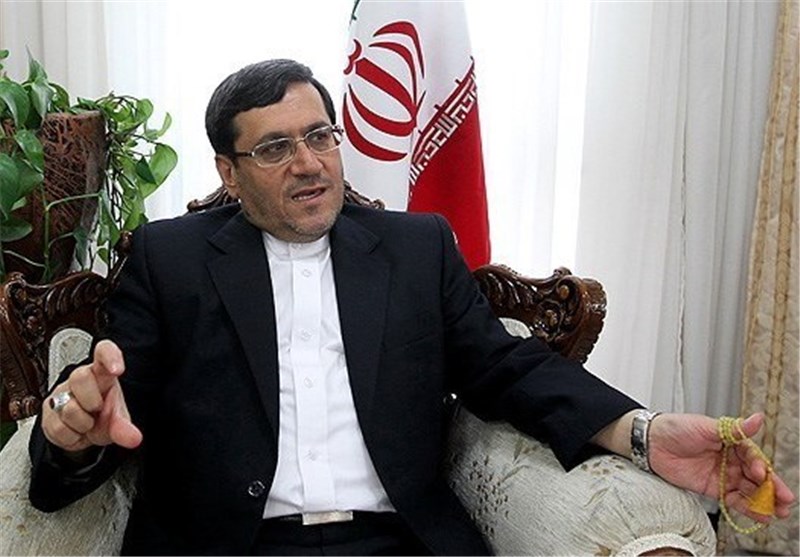 The Iranian diplomat has held separate meetings with Kurdish officials in Erbil and Sulaymaniyah.
On Saturday, Qashqavi met with the Iraqi Kurdistan Region's Interior Minister Karim Sanjari to explore avenues for closer bilateral ties. They both stressed the need for measures to facilitate reciprocal trips by expanding consular services.
The Iranian diplomat also held meetings with Iraqi Kurdistan Region Judiciary Chief Ahmad Zobeir, Prime Minister Nechervan Barzani, Parliament Speaker Yusuf Mohammed, ex-president of Iraq Jalal Talabani, and governor of Sulaymaniyah province, Aso Fereydoon.
Back in May, Masoud Barzani, the president of the semi-autonomous Kurdistan Regional Government (KRG), paid a visit to Tehran. He hailed Iran for standing by the Iraqi Kurdistan and its people in "hard days."
"Iran stood by Erbil in those hard days when the ISIL (terrorist group) was threatening the Iraqi Kurdistan," Barzani said.
The ISIL militants made advances in northern and western Iraq over summer 2014, after capturing swaths of northern Syria.
Amid tensions in Iraq, Iran is known as the first country to help the Arab country and has always voiced support for Iraq's solidarity and prosperity.