Iranian Contractor to Build Gas Export Pipeline to Oman: Official
TEHRAN (Tasnim) – A senior official with the Iranian Offshore Engineering and Construction Company (IOEC) announced that the company plans to construct a pipeline for exporting gas from Iran to Oman.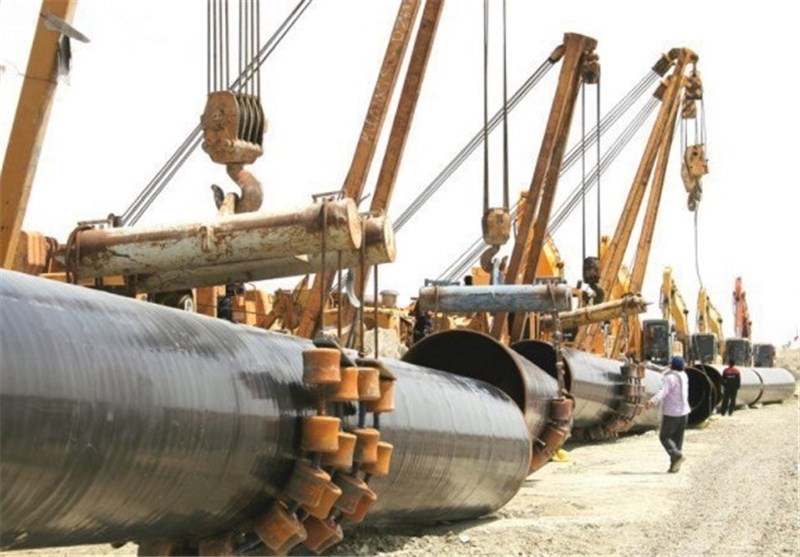 "The construction of the gas export pipeline from Iran to Oman will be carried out by the IOEC," Rahim Tabrizi said in an interview with the Tasnim News Agency on Tuesday.
Head of National Iranian Gas Export Company (NIGEC) Alireza Kameli had earlier said that the construction projects is currently underway and the Iranian contractor is carrying out the basic engineering studies on the pipeline.
Back in August 2013, Iran and Oman signed an agreement according to which, the Islamic Republic will supply the Arab country with a daily amount of 28 million cubic meters of natural gas for 15 years.
The agreement was signed by Iranian Oil Minister Bijan Namdar Zanganeh and his Omani counterpart Mohammed bin Hamad Al Rumhy during the Omani Sultan's visit to Tehran that year.
Iran's total gas exports to foreign countries reached over 9.6 billion cubic meters (bcm) in 2014, according to the 64th Edition of the BP Statistical Review of World Energy.
In the statistical review released last week, the BP classed Iran as the world's top gas reserves holder with 33.8 trillion cubic meters.