Iranian President Calls for Unity among Muslim States
TEHRAN (Tasnim) – Iran's President Hassan Rouhani in separate messages to heads of Islamic countries stressed the necessity for enhanced unity among Muslim states amid the ongoing crises in the region.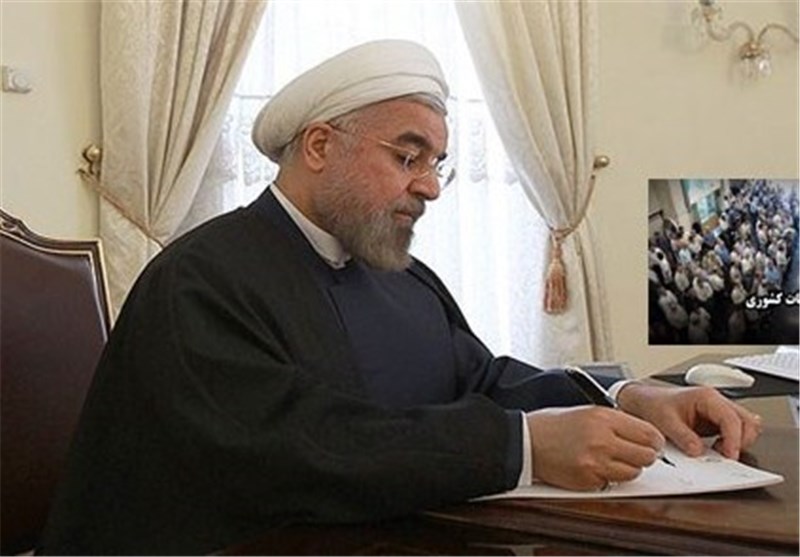 In his Friday messages, Rouhani pointed to terrorism, slaughter of innocent people, expansion of violence and extremism, division among Muslim people, and depiction of a violent image of Islam as serious challenges threatening the Islamic world today.
It is now necessary that Islamic countries boost their unity and religious brotherhood more than ever through closer mutual cooperation, he said in his messages.
Rouhani, who sent the messages on the occasion of the start of the Muslim holy month of Ramadan, further referred to mercy, peace, brotherhood, and friendship as the messages of Ramadan.
The Iranian president also wished success and prosperity for the nations and governments of Islamic countries.
Rouhani's call for unity came a couple of weeks after Supreme Leader of the Islamic Revolution Ayatollah Seyed Ali Khamenei warned against enemy plots to spread discord and disunity among Muslims, and called on Shiites and Sunnis to boost unity to thwart the plots.
"Today, you can see that one of the main policies of the hegemonic powers is (fomenting) discord in the Islamic world," Ayatollah Khamenei said at the time.