Foreigners Not Allowed to Inspect Iran's Military Sites under Any Protocol: Commander
TEHRAN (Tasnim) – The Islamic Republic of Iran will not allow foreigners' access to the country's military centers under the pretext of inspection of nuclear sites, a senior Iranian military commander underscored.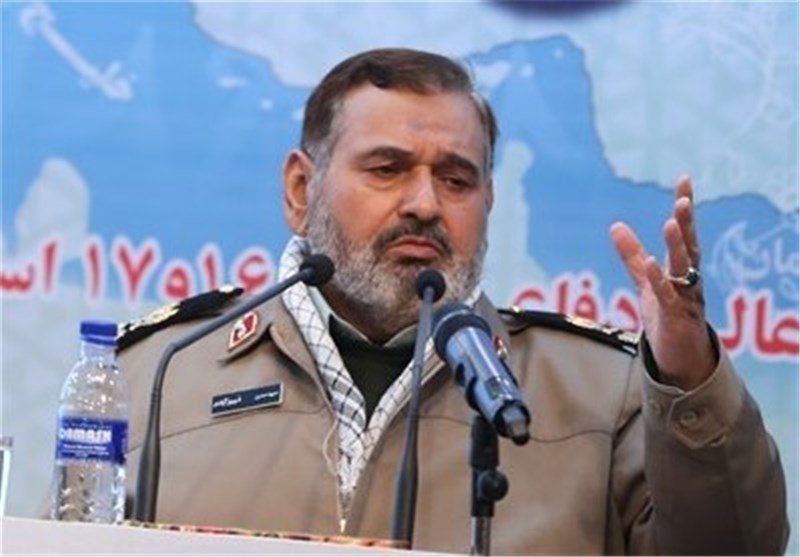 Any access to or inspection of Iran's military sites is forbidden and "all of us should be careful about the redline", Chief of Staff of the Iranian Armed Forces Major General Hassan Firouzabadi said on Friday.
"National interests and the country's security require that under no circumstances, foreigners and those who are opposed and hostile to the Islamic Revolution and the sacred system of the Islamic Republic of Iran... have access to our military centers under any protocol or agreement under the title of inspection or access," the commander noted.
Back on April 9, Supreme Leader of the Islamic Revolution Ayatollah Seyed Ali Khamenei had categorically rejected foreign access to the country's "security and defensive" sectors under the pretext of nuclear monitoring.
Later on May 20, the Leader ruled out any request for interviews with Iranian nuclear scientists, describing it as an instance of "interrogation".
"I would not let foreigners come (here) and talk to the Iranian nation's dear scientists..., who have expanded this wide knowledge to this stage," Imam Khamenei stressed.
Iran and the Group 5+1 (Russia, China, the US, Britain, France and Germany) are in talks to hammer out a lasting accord that would end more than a decade of impasse over Tehran's peaceful nuclear program.
On April 2, Iran and the sextet reached a framework nuclear agreement in Lausanne, Switzerland, with both sides committed to push for a final deal, known as the Joint Comprehensive Plan of Action (JCPOA), until the end of June.