Commander: Enemies Dare Not Near Iran Borders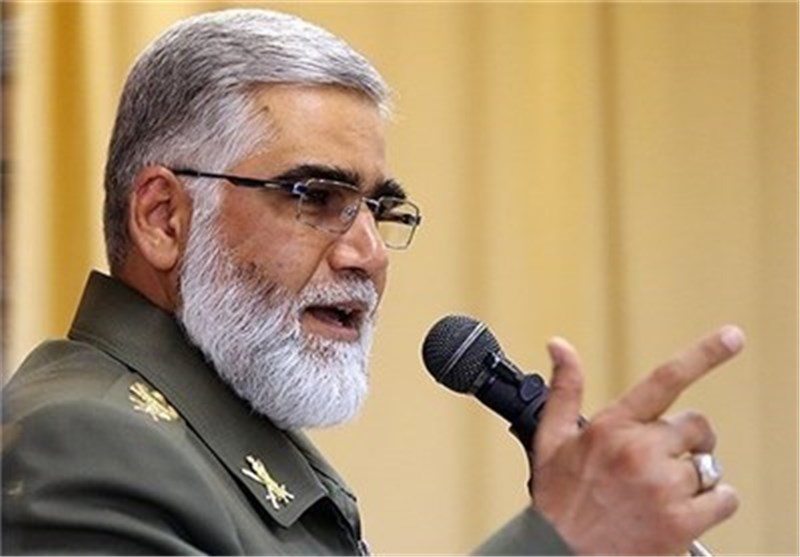 TEHRAN (Tasnim) – Commander of Iran's Army Ground Force hailed the high level of the country's security and might, saying the adversaries do not even dare to get near Iran's borders.
Addressing a cultural ceremony in Tehran on Sunday, Brigadier General Ahmad Reza Pourdastan said another sign of Iran's power is that the country's officials powerfully convey the Islamic Republic's intent in the international circles.
He also referred to "prepared armed forces" as one of the factors that putting Iran at the pinnacle of power, readiness and security.
Back in April, Army Commander Major General Ataollah Salehi had also emphasized that the country's level of power and preparedness, saying that the response to any possible aggression by enemies would be strong and crushing.
Cautioning the enemies of dire consequences of possible military move against Iran, the top general said, "Our response to any possible attack would be much more crushing than (Iran's response during) the Sacred Defense (Iraqi imposed war on Iran in the 1980s)."