Judiciary Chief Lambasts Anti-Iran 'Human Rights' Reports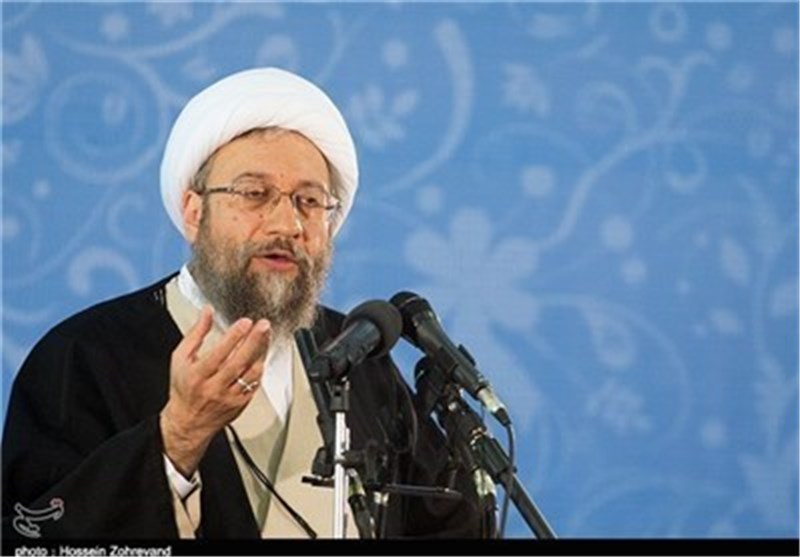 TEHRAN (Tasnim) – Iran's Judiciary Chief Ayatollah Sadeq Amoli Larijani denounced the reports by the UN special rapporteur on the situation of human rights in Iran as being politically motivated.
Speaking in a televised interview on Monday night, Ayatollah Amoli Larijani said the reports cite anti-Iran accusations that are politically motivated and originate from the Western values.
One of the aspects of these reports, he added, is that they challenge the principles of the Islamic system in Iran.
"If the criticism is genuine, why doesn't it apply to other places?" he asked, adding that Iran holds elections every two years on average, while the US and the West are supporting certain countries that do not know what election is about, without directly naming Saudi Arabia.
He also deplored the biased nature of the anti-Iran human rights reports and the muted response to the massacre of Palestinian children by Israel or the foreign attacks on Yemen that have destroyed the Arab country's infrastructures.
Ayatollah Amoli Larijani stressed that the UN rapporteur's allegations are mainly founded upon baseless remarks by anti-revolution individuals or are about the execution of individuals that have never existed.
Back on May 8, Ahmed Shaheed, the UN Special Rapporteur on Human Rights in Iran, and Christophe Heinz, the UN Special Rapporteur on Extrajudicial, Summary and Arbitrary Executions issued a joint statement, voicing concern over the alleged increase of executions in Iran.
Tehran rejected the statement as unfounded.
On June 17, 2011, the UN Human Rights Council, under pressure from the United States and its allies, named former Maldivian Foreign Minister Ahmed Shaheed as its human rights investigator on Iran.
Tehran insists that the appointment of a UN special rapporteur on Iran's human rights is a selective, politically-motivated and unacceptable move.