Big Problems Hampering Nuclear Deal: Iranian Negotiator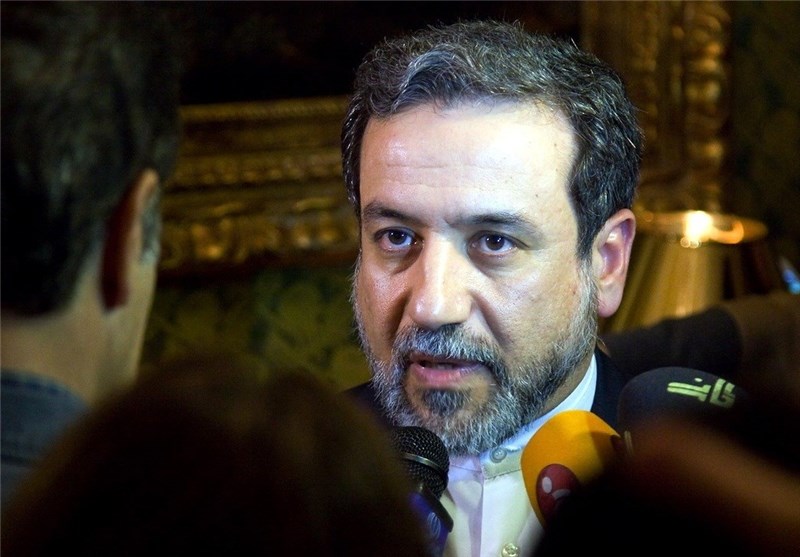 TEHRAN (Tasnim) – A top Iranian negotiator said "major problems" have obstructed the process of drafting the final parts of a comprehensive nuclear deal between Tehran and the Group 5+1 (the five permanent UN Security Council members plus Germany).
"Drafting the text is a difficult job, especially in these final parts, there are certain major problems that still obstruct the process, however, good progresses have been made on details and some general issues," Abbas Araqchi told the IRIB in Vienna on Friday.
"Overall, the work is being done with difficulty and slowly," he added.
Araqchi, also a deputy foreign minister, said bilateral and multilateral meetings with counterparts from the six other countries are continuously in progress in Vienna.
When it comes to sensitive issues, conflicting views emerge among themselves, Araqchi said of the foreign delegations, adding that they need to hold internal meetings to coordinate stances, which he said is difficult.
Asked about any measurable progress in drafting the text of the nuclear deal, the Iranian negotiator explained that one could not say a definite number.
"As you know, there is a main text with several annexations, on each of which we have moved ahead with different percentages, and progress in (drafting) the main text itself has been better than in the annexations," he explained.
On the possibility of extension of the deadline for a deal beyond June 30, Araqchi said such issue is not on the agenda of Iran.
"We have planned to be able to reach a deal until the deadline, and if necessary, we will continue for some days to come to a conclusion at the end," he said.
Iranian foreign minister and chief negotiator, Mohammad Javad Zarif, will also join the negotiations in Vienna tomorrow.
On April 2, Iran and the Group 5+1 (alternatively known as the P5+1 or E3+3) reached a framework nuclear agreement in Lausanne, Switzerland, with both sides committed to push for a final deal until the end of June.