Greece Says Referendum on after Germany Rejects Deal
TEHRAN (Tasnim) - Greece's Prime Minister Alexis Tsipras confirmed again that his country would hold a referendum on Sunday on the terms of its bailout after a deal offered by Athens to creditors was rejected by Germany.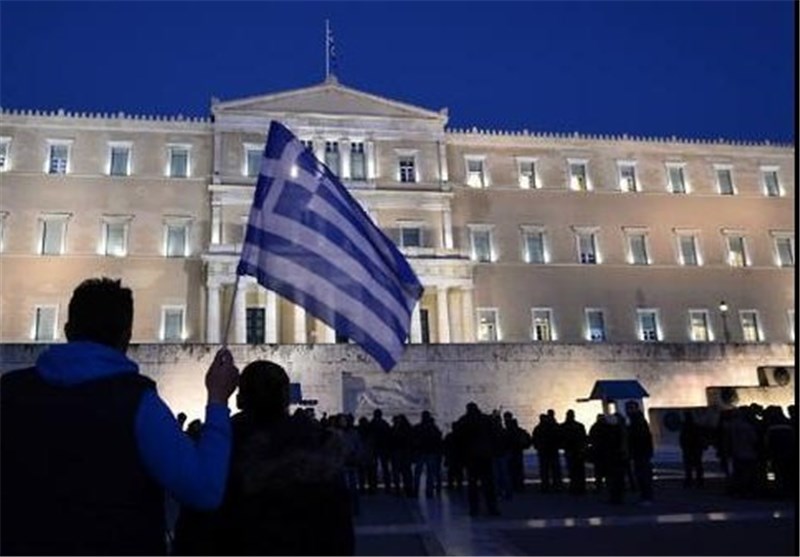 The country defaulted on an IMF payment late on Tuesday (22:00GMT) that cut off Athens from vital bailout financing.
In a televised address to the nation, he urged Greeks to vote "No" to the austerity measures demanded by creditors in order to win a better deal, saying that the vote was not about staying in the eurozone.
Earlier, in a letter sent to the heads of the European Commission, International Monetary Fund (IMF), and European Central Bank, Tsipras said that Athens could accept their bailout offer if some conditions were changed.
However, Germany said it could not negotiate while Greece was headed for a referendum on the aid-for-reforms deal.
In exchange for the conditional acceptance, the leftist leader asked for a 29 billion euro ($32bn) loan to cover all its debt service payments due in the next two years. The conditions relate to pensions reform, sales taxes, and reduced military spending, Al Jazeera reported.
Tsipras said in his public address that Greece would continue to negotiate with its international creditors, and insisted that Athens wanted to stay in the eurozone.
German Chancellor Angela Merkel effectively ruled out all negotiations, saying that Europe could "calmly" await the outcome of a referendum called by Tsipras for Sunday on bailout terms.
"The world is watching us. But the future of Europe is not at stake," Merkel told Germany's Bundestag lower house of parliament, firmly defending her record on handling five years of crisis in Greece.
With queues forming at many cash machines a day after Greece became the first advanced economy to default on the IMF.
The Greek government has allowed elderly residents without bank cards to withdraw $134 from their accounts, leading to often chaotic scenes on Wednesday.