Nuclear Issue Not Real Purpose of Anti-Iran Sanctions: Leader
TEHRAN (Tasnim) – Allegations of deviation in Iran's peaceful nuclear program or human rights violations are not the real reasons behind the anti-Iran sanctions, Ayatollah Seyed Ali Khamenei said, noting that enemies seek to deprive Iran of the "civilizational position" it deserves.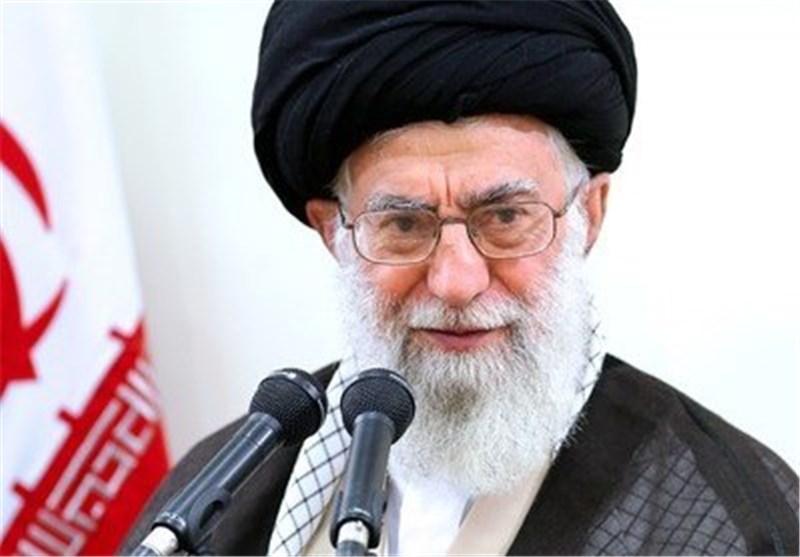 "The enemies' purpose in imposing sanctions is not the nuclear issue or subjects such as human rights and terrorism, since they themselves are hubs of fostering terrorism and are against human rights, but their objective is to prevent Iranian nation from reaching the proper civilizational position," Supreme Leader of the Islamic Revolution said in a gathering of Iranian university professors in Tehran on Saturday evening.
Highlighting the major role of academics and scientific centers to counter that hostile plot, Ayatollah Khamenei called for a push to continue scientific progress in the country.
The Leader also hailed Iran's success to gain the world's 16th position in the ranking of scientific powers, describing that as a result of some 10-15 years of incessant efforts in the country's universities and scientific centers.
Imam Khamenei, however, criticized a recent slowdown in Iran's scientific acceleration, urging the officials to double efforts to quicken the pace of the country's scientific development.
One of the reasons behind the decline in the speed of Iran's scientific progress is dealing with the political and unnecessary marginal issues in the universities, the Leader warned.
Ayatollah Khamenei also called for the allocation of 4 percent of the country's budget to research.
Back in January, when visiting an exhibition of Iran's latest achievements in the fields of nanotechnology and biotechnology, the Supreme Leader had hailed the country's scientific progress rate, which is higher than the world's average.
The Leader noted at the time that remarkable development in nanotechnology industry is a sample of Iran's progress in other fields.
Back in 2000, Iran ranked 56th in the field of nanotechnology. Within 15 years, the Islamic Republic made a giant stride, standing 7th in the field.