President Highlights Significance of Quds Day Rallies for Protecting Iran's Rights
TEHRAN (Tasnim) – Iranian President Hassan Rouhani attached great importance to the rallies marking the International Quds Day, saying this year's demonstrations in Iran would manifest the nation's support for its rights amid sensitive nuclear talks between Tehran and world powers.
The Quds Days rallies will remind the world that Muslims will not forget Palestine and its occupation by Israel, Rouhani said in an interview on the occasion of the International Quds Day, to be marked on Friday.
"On the Quds Day, the Islamic Ummah (society) indeed manifests its unity," he added.
The president said two issues have made this year's rallies more significant.
People will take the opportunity to "express their disgust at the Zionist regime (of Israel) and the terrorist forces", given the fact that the mercenaries affiliated with Israel are killing people across the Middle East region, Rouhani explained.
"On the other hand" Rouhani said "participation of (Iranian) people at the Quds Day (rallies) amid the (nuclear) negotiations will be sort of strong support for their own rights and dignity."
Millions of people in Iran as well as other countries in the world are expected to hold massive rallies on coming Friday to show their solidarity with the Palestinian people and the cause of Palestine.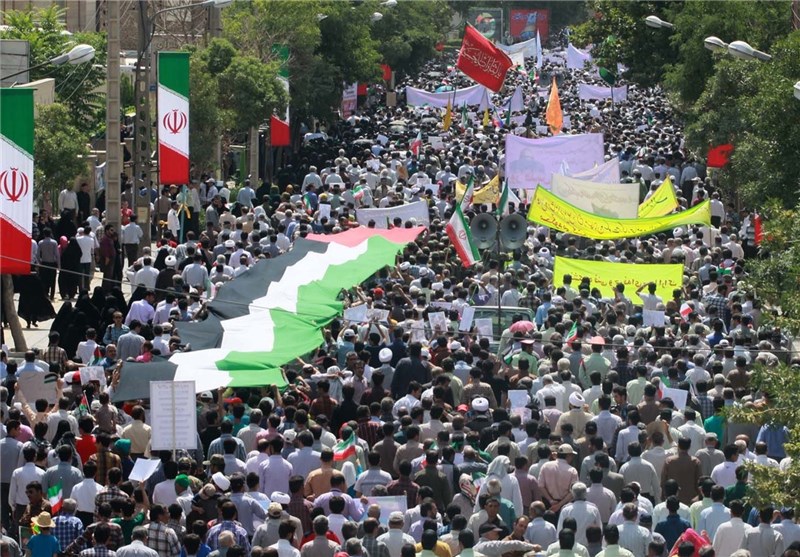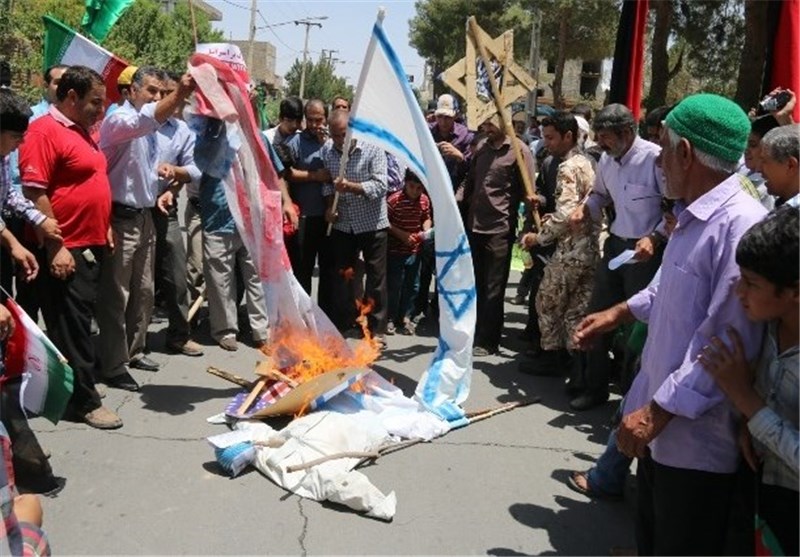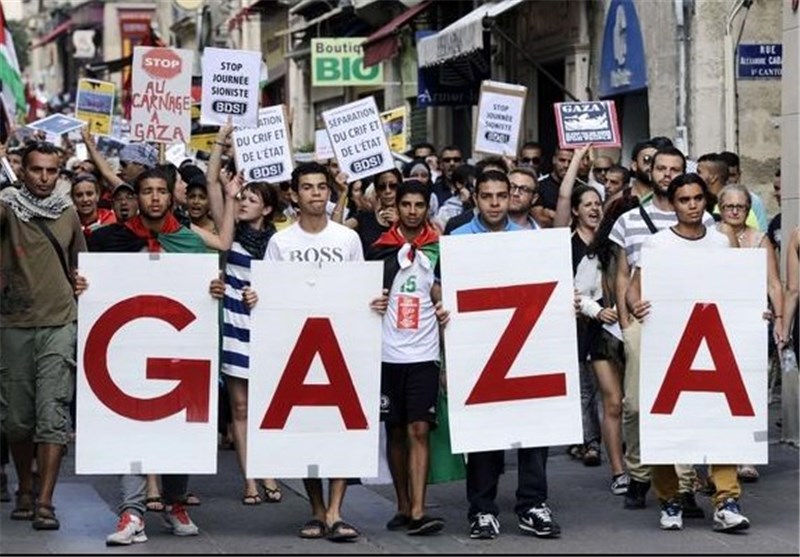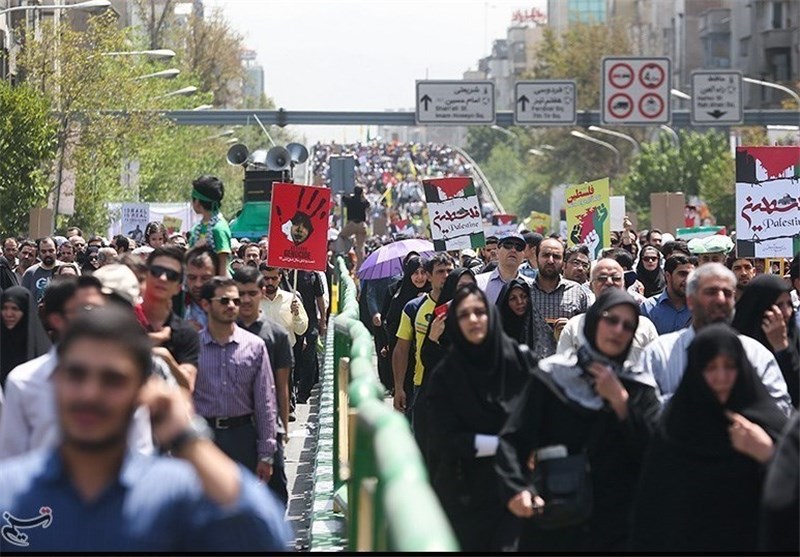 The July 10 rallies will coincide with a decisive round of diplomatic negotiations between Iran and the Group 5+1 (Russia, China, the US, Britain, France and Germany) over Tehran's nuclear program.
The two sides are busy negotiating in the Austrian capital of Vienna to work out a long-awaited deal.
After missing a self-imposed deadline of June 30 and extra days of tight diplomatic meetings afterwards, the parties decided on Tuesday to continue the talks until Friday in the hope of finalizing the accord.