Iran, Group 5+1 Finish Drafting Nuclear Deal's Text: Source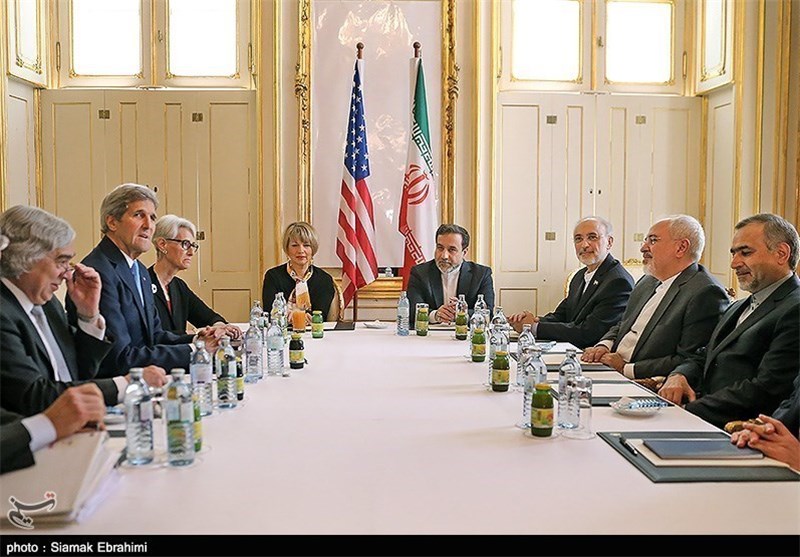 VIENNA (Tasnim) – A Western source close to the ongoing nuclear talks in the Austrian capital said the text of a final deal has been completed and the sides are waiting for final decisions.
"In the Vienna negotiations, the drafting of the deal's text has finished, and we are just waiting for final decisions," a Western source said on Thursday on condition of anonymity.
The remarks came as the foreign ministers of Iran and six world powers are scheduled to hold a plenary session in the Austrian capital on Friday as part of efforts to reach a comprehensive deal over Tehran's peaceful nuclear program.
Iran and the Group 5+1 (Russia, China, the US, Britain, France and Germany) have been negotiating over the past 22 months to end more than a decade of standoff over Tehran's civilian nuclear program once and for all.
The two sides are busy negotiating in the Austrian capital to work out the long-awaited deal.
After missing a self-imposed deadline of June 30 and extra days of tight diplomatic meetings afterwards, the parties decided on Tuesday to continue the talks until Friday in the hope of finalizing the accord.