Iran Stuns Spain in FIFA Beach Soccer World Cup
TEHRAN (Tasnim) – Iran's beach soccer team defeated 2013 finalist Spain 6-5 in the 2015 World Cup on Friday.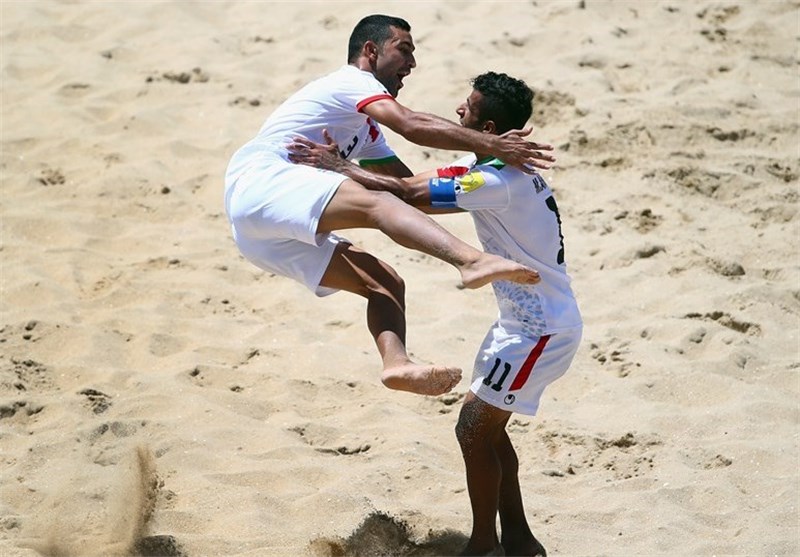 Team Melli came from behind to beat favorite Spain 6-5 in Group C in Espinho, Portugal.
Farid Boulokbash (two goals), Moslem Mesigar, Mohammad Mokhtari and Ezequiel (own goal) scored for Iran.
Antonio (three goals), Nico and Llorence scored for Spain.
Iran will play giant Brazil and Mexico on July 12th and 14th, respectively.
The 16 teams participating in this year's event are: Argentina, Brazil, Costa Rica, Iran, Italy, Japan, Madagascar, Mexico, Oman, Paraguay, Portugal, Russia, Senegal, Spain, Switzerland, and Tahiti.