Iran's Greco-Roman Wrestlers Claim Two Golds in Spain Tournament
TEHRAN (Tasnim) – Iranian Greco-Roman wrestlers seized two gold medals and one silver at the Grand Prix of Spain.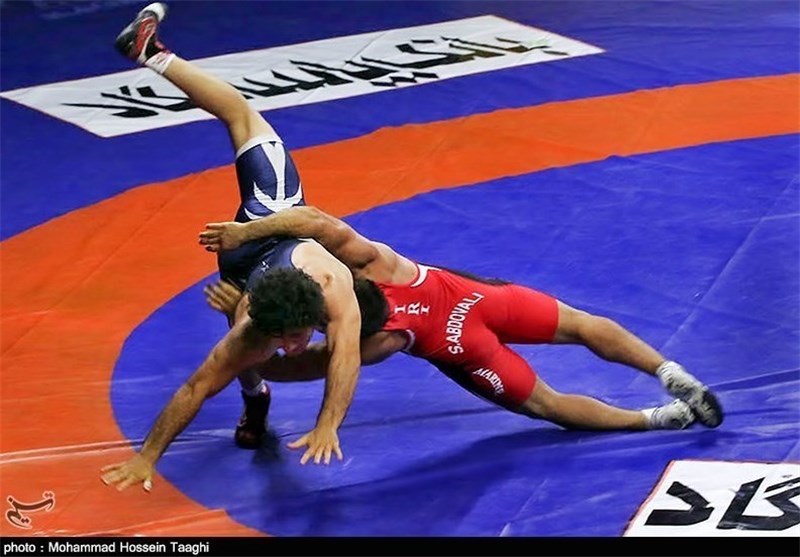 Mojtaba Karimfar in 85kg and Masoud Nemat Chekani won two gold medals in the tournament.
Mehdi Hodaei claimed a silver medal in 80kg in the event.
Armenia won the team title with 37 points, followed by Turkey (39) and Russia (38).
Iran came fourth with 35 points.
Greco-Roman medalists
59 kg
Gold – Fumita Kenichiro (Japan)
Silver –Serif Kilic (Turkey)
Bronze – Jungbaik Lee (Korea)
Bronze – Kim Seung Hak (Korea)
66 kg
Gold – Dawid Karecinski (Poland)
Silver Aram Julfalakyan (Armenia)
Bronze – Abdulsamet Gunal (Turkey)
Bronze – Hansu Ryu (Korea)
71 kg
Gold – Varsham Bokayan (Armenia)
Silver – Petter Karlsen (Norway)
Bronze – Armen Vardanyan (Ukraine)
Bronze – Rafayel Aleksanyan (Armenia)
75 kg
Gold – Hyeonwoo Kim (Korea)
Silver – Arsen Julfalakyan (Armenia)
Bronze – Seref Tufenk (Turkey)
Bronze – Mykola Daragan (Ukraine)
80 kg
Gold – Eduard Sargsyan (Armenia)
Silver – Mehdi Hodaei (Iran)
Bronze – Saban Karatas (Turkey)
Bronze – Dogan Goktas (Turkey)
85 kg
Gold – Mojtaba Karimfar (Iran)
Silver – Artur Shahinyan (Armenia)
Bronze – Artur Sokurov (Russia)
Bronze – Fabio Parisi (Italy)
98 kg
Gold – Artur Aleksanyan (Armenia)
Silver – Marthin Hamlet (Norway)
Bronze – Joe Rau (USA)
Bronze – Felix Baldauf (Norway)
130 kg
Gold – Masoud Nemat Chekani (Iran)
Silver – Kim Yong Min (Korea)
Bronze – Ihor Didyk (Ukraine)
Bronze – Vitaly Shchur (Russia)
Greco-Roman Team Standings
1. Armenia, 57 pts.
2. Turkey, 39
3. Russia, 38
4. Iran, 35
5. Korea, 35
6. Poland, 31
7. Ukraine, 31
8. Norway, 21
9. United States, 14
10. Spain, 14
(Of 23 nations)