Iran's President: Nuclear Deal to Mark Diplomacy's Victory over Coercion
TEHRAN (Tasnim) – Iranian President Hassan Rouhani hailed a possible conclusion of nuclear negotiations between Tehran and world powers as a sign of victory of diplomacy over coercive approaches, and said it will be a "good beginning."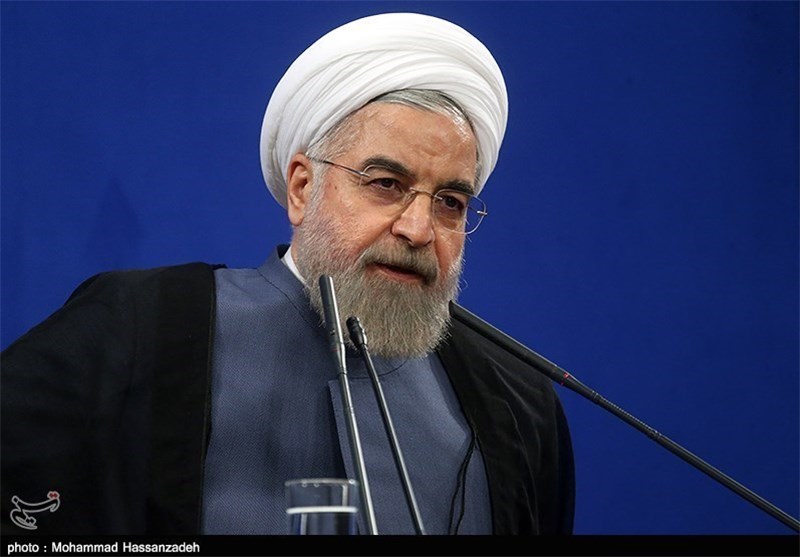 "If #IranDeal, victory of diplomacy and mutual respect over outdated paradigm of exclusion and coercion. And this will be good beginning," President Rouhani wrote on his Twitter page on Monday night.
The marathon nuclear negotiations between Iran and the Group 5+1 (Russia, China, the US, Britain, France and Germany), which have been going for more than two weeks in Vienna, will be reportedly concluded on Tuesday.
In a separate message on Monday, Iran's chief negotiator and foreign minister, Mohammad Javad Zarif, tweeted, "If #IranDeal reached, triumph of diplomacy means we all will have won when we all could have lost. Plain and simple; no spin needed."
Iran and the Group 5+1 (alternatively known as the P5+1 or E3+3) have been engaged in diplomatic talks over the past 22 months to nail down a historic deal that would end more than a decade of impasse over Tehran's nuclear energy program.