Iran's Goals Fully Achieved in Nuclear Talks: President Rouhani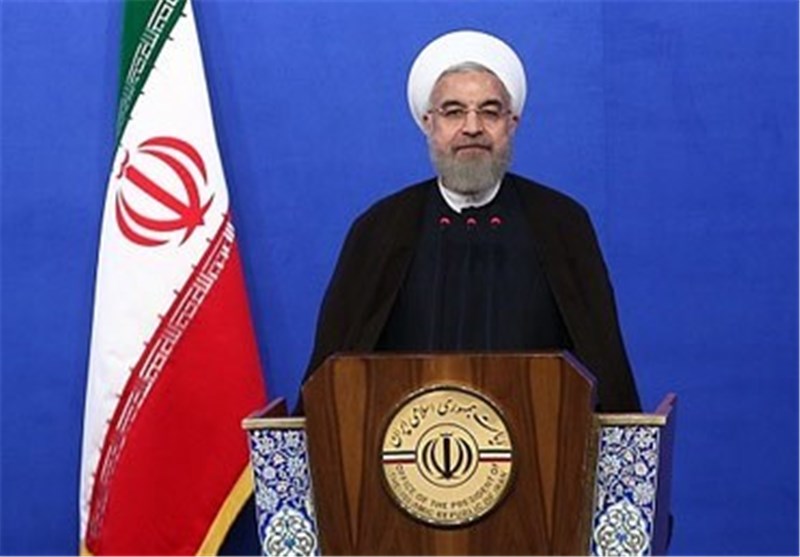 TEHRAN (Tasnim) – Iranian President Hassan Rouhani said all of the country's objectives have been accomplished in the diplomatic negotiations with world powers over Tehran's peaceful nuclear program.
Addressing the Iranian nation on Tuesday after the conclusion of nuclear talks between Tehran and the Group 5+1 (Russia, China, the US, Britain, France and Germany), President Rouhani said the conclusion of the negotiations came in a "significant juncture in the history" of Iran, the Islamic Revolution and the region.
12 years of world powers' "illusions" are now over and "a new chapter has been opened" now, he added.
The president said Iran has managed to achieve all of its goals at the end of 23 months of tight diplomatic negotiations with the world powers.
Iran has been seeking to maintain its nuclear capabilities and continue nuclear activities on its soil, see an end to the "wrong, cruel and inhumane sanctions", see all "illegal" resolutions imposed by the UN Security Council scrapped, and see its nuclear dossier excluded from the Chapter 7 of the UN charter, the president explained, stressing that all of these objectives have been met in the agreed document.
"Today marks both an end and a beginning. An end to the cruelty and wrong and unsubstantiated accusations against the great Iranian nation and a beginning of a new trend in the start of new cooperation in the world," Rouhani said.
He also assured Iran's neighbors of the positive outcomes of the historic consensus about Tehran's peaceful nuclear activities, cautioning them not be deceived by the Israeli propaganda campaign.
"Iran's power is always that of yours. We regard the region's security as our own. We consider the regional countries' stability as our own," he told the neighbors.
President Rouhani's comments came after Iran and the Group 5+1 (also known as the P5+1 or E3+3) on Tuesday reached a conclusion on a lasting nuclear agreement, known as the Joint Comprehensive Plan of Action (JCPOA).
After months of diplomatic negotiations, the negotiating parties reached a conclusion over the text of the deal that would end more than a decade of impasse over Tehran's nuclear energy program.