Iran Beats Mexico at Beach Soccer World Cup
TEHRAN (Tasnim) - Iranian national team defeated Mexico 3-2 in Group C of the 2015 Beach Soccer World Cup.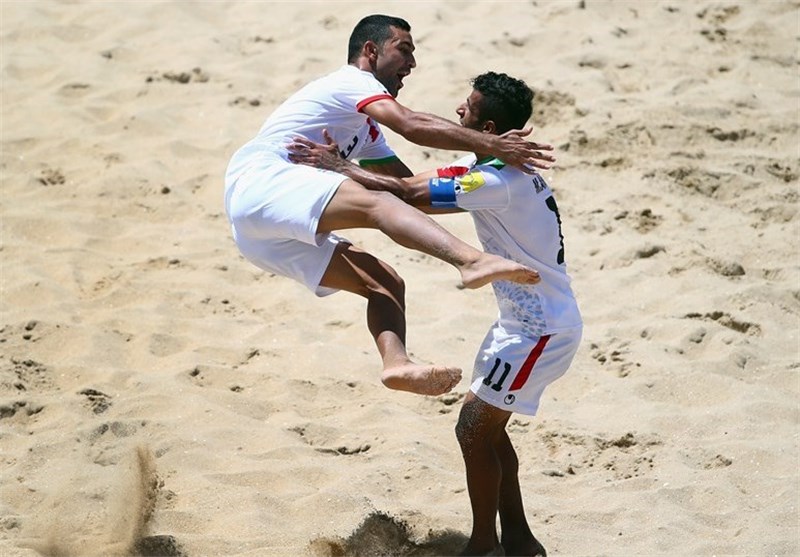 Iran started the campaign with a eye-catching 6-5 victory over Spain in Espinho, Portugal, but lost to Brazil 4-3.
Iran stormed into a three-goal lead, with Mohammad Ahmadzadeh and Faroogh Dara's second period efforts building on Amir Akbari's first period opener.
The Mexicans responded with two second period goals of their own, through Gerardo Gomez and Abdiel Villa, but it was not enough to prevent their side being knocked out.
Iran awaits the outcome of Brazil's showdown with Spain later today to see if it has secured its place in the quarter-final.