Leader Asks Iranian Officials to Block Possible Breach of Undertakings by World Powers
TEHRAN (Tasnim) – Supreme Leader of the Islamic Revolution Ayatollah Seyed Ali Khamenei asked the Iranian authorities to prevent six world powers from any "possible breach" of undertakings mentioned in the text of a recent conclusion of talks over Tehran's peaceful nuclear program.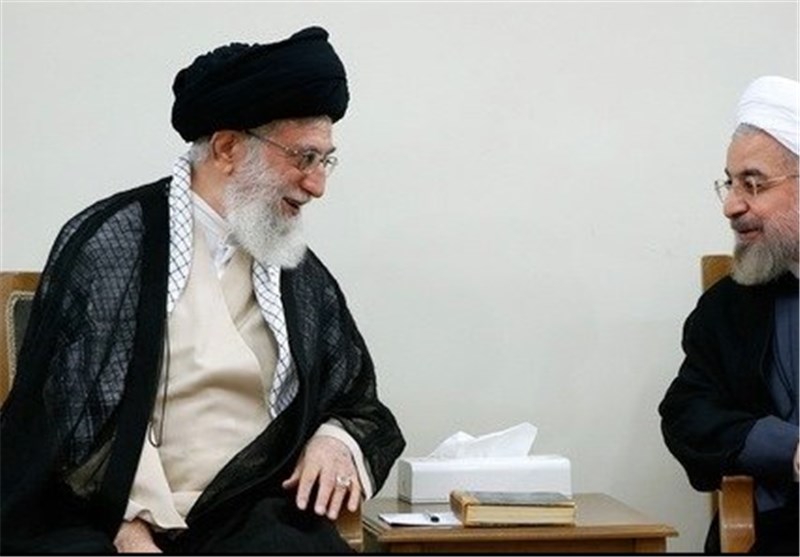 In response to a letter by Iranian President Hassan Rouhani on the outcome of the recent intensive talks between Iran and the Group 5+1 (Russia, China, the US, Britain, France and Germany), Ayatollah Khamenei thanked the Iranian negotiating team for their hard work in the talks.
The successful conclusion of the nuclear negotiations was "a significant step," the leader noted.
Ayatollah Khamenei, however, said the final text of the Joint Comprehensive Plan of Action (JCPOA) must be carefully examined and pass though "the predicted legal channels".
Imam Khamenei further added that if the final text is ratified by the Iranian parliament, officials should prevent possible breaches of the undertakings by the other side.
"We are well aware that some of the six states in the opposite side are not trustworthy at all," the Leader added.
In a letter to Ayatollah Khamenei, the Iranian president had earlier hailed Iran's diplomatic victory in the nuclear talks, saying such a victory was achieved when big powers realized that they are not able to hinder Iran's progress in the area of nuclear science and technology.
On July 14 and after months of diplomatic negotiations, the negotiating parties reached a conclusion over the text of the deal that would end more than a decade of impasse over Tehran's nuclear energy program.