US Drone Attack Kills 10 People in Afghanistan
TEHRAN (Tasnim) - A US drone attack in the central eastern region of Afghanistan has claimed the lives of at least 10 people, officials said.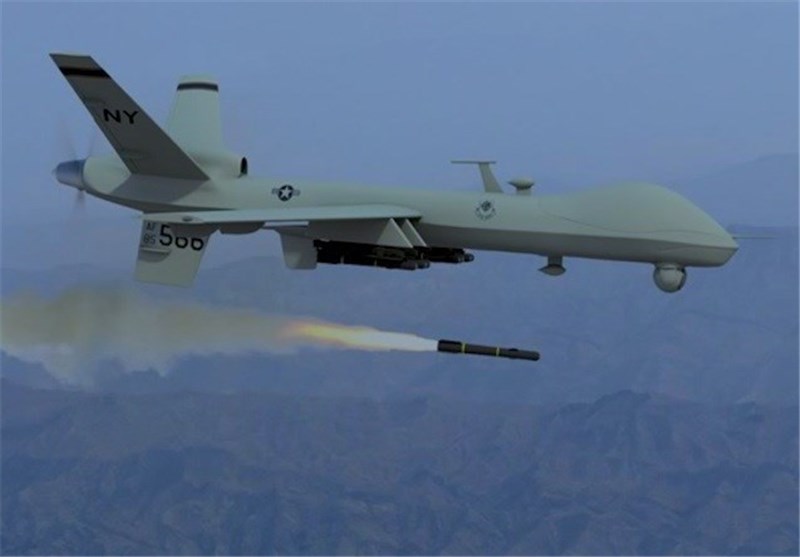 On Thursday, Afghan officials said the US drone strike took place in the Maidan Wardak Province.
Local officials said the airstrike targeted members of the pro-Taliban Haqqani network, a Press TV correspondent reported.
The militant group has not yet commented on the attack.
Afghan authorities accuse the militants of being responsible for the recent rise in attacks on Afghan forces' military outposts in the region since Taliban militants launched their annual spring offensive against security forces in April.
The drone strike comes a day after nearly 30 people were killed in a similar US airstrike in the country's eastern province of Nangarhar.
Washington has used its unmanned aerial vehicles (UAV) to carry out attacks against targets in Afghanistan and a number of other Muslim countries including Somalia, Yemen, and Pakistan. Reports suggest a great percentage of the victims are civilians.
The US has been identified as the world's number one user of "targeted killings" by the United Nations and human rights groups.
The US and its allies invaded Afghanistan in 2001 as part of Washington's so-called war on terror.
Although the offensive removed the Taliban from power, many areas of the war-torn country are still plagued by violence and insecurity despite the presence of thousands of US-led troops, Press TV reported.
The US-led combat mission in Afghanistan formally ended last December. However, over 13,000 foreign soldiers remain in the country.