Hamas Denies Deal with Riyadh to Partake in Yemen Attacks
TEHRAN (Tasnim) – The Palestinian Islamic Resistance Movement, Hamas, vehemently denied media reports about a secret deal between the group and Riyadh on participation in the Saudi-led war against Yemen, which has killed thousands of people so far.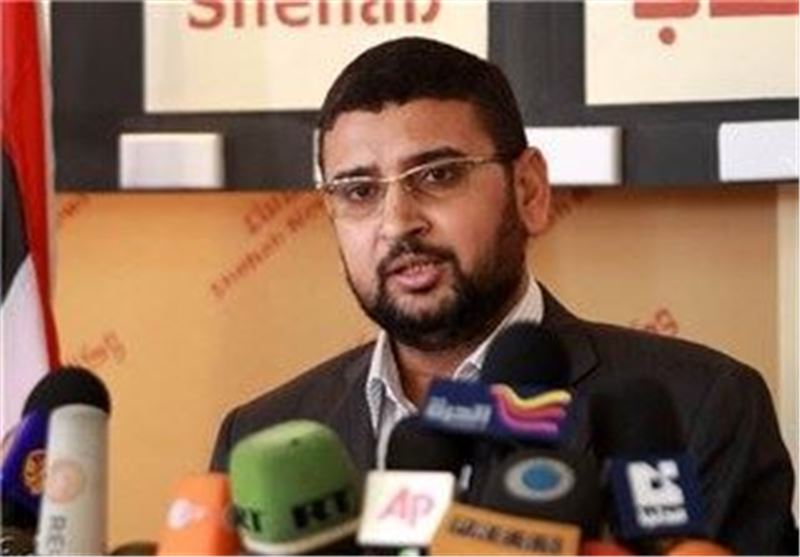 Hamas Spokesman Sami Abou Zahri dismissed as untrue the allegation that the group has agreed with Saudi Arabia to dispatch its fighters to participate in the "Decisive Storm" military operation against Yemen, al-Quds al-Arabi newspaper reported.
He added that such lies are spread in line with attempts to undermine "the successful visit" to Saudi Arabia by Khaled Mashaal, the head of Hamas Political Bureau, and are part of provocations against the group.
Meshaal and other top officials from the Palestinian group met with Saudi Arabia's King Salman and senior Saudi leaders on Friday, a Hamas source was quoted by Reuters as saying, in the first meeting between the two sides for years.
"The delegation discussed Palestinian unity and the political situation in the region," the unnamed source said. "This meeting will hopefully develop relations between Hamas and Saudi Arabia."
It came as Riyadh continues its air raids against Yemeni people.
On March 26, Saudi Arabia and some of its Arab allies began to militarily interfere in Yemen's internal affairs by launching deadly air strikes against the Houthi Ansarullah movement in an attempt to restore power to the fugitive former President Abd Rabbuh Mansour Hadi, a close ally of Riyadh.
The Saudi-led coalition announced on April 21 that its military operation "Decisive Storm" has ended, but hours later, air strikes and ground fighting resumed.
More than 3,000 people, including 1,500 civilians, have been killed over the past three months in Yemen, according to the United Nations. Some local sources put the number at 4,500.