Iran to Launch Seabed Search for Wreckage of Crashed Helicopter
TEHRAN (Tasnim) – Iran plans to deploy a sonar ship to scan the seabed for wreckage of a helicopter belonging to the Iranian Offshore Oil Company (IOOC) that crashed in the Persian Gulf last week, an Iranian official said.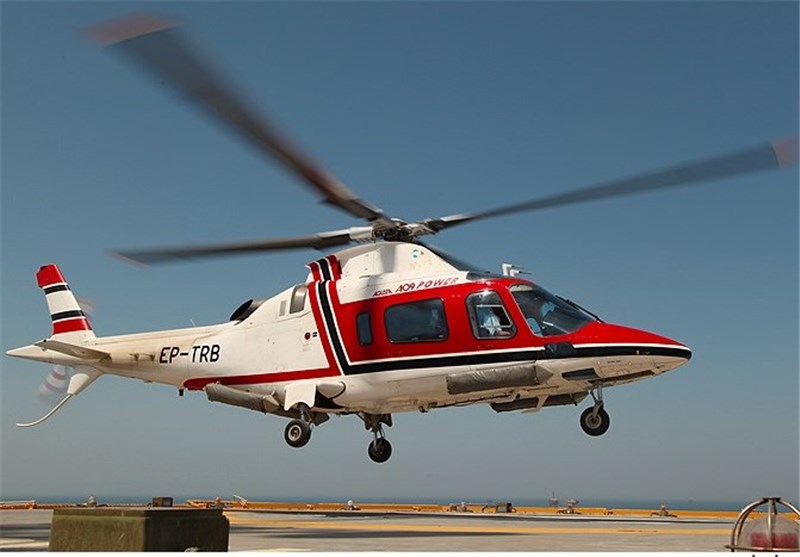 The IOOC has mobilized all its resources to find new parts of the helicopter's wreckage, Hamid Habibi, the deputy head of Iran Civil Aviation Organization for flight standard affairs, told reporters.
The body of one of the four victims of the crash has been found so far, he said, adding that divers are searching for the other bodies.
Habibi said the search operation has been underway over the past days but nothing of the wreckage has been found except a number of light parts, like the chopper's fiberglass seat.
A sonar ship is planned to be deployed to scan the seabed for the wreckage, the official went on to say.
Director of Public Relations Office of the Rescue and Relief Organization of the Iranian Red Crescent Society (IRCS) Seyed Mostafa Mortazavi had told the Tasnim News Agency that the chopper crashed on Monday night while carrying an ill person to the hospital.
Rescue teams from the IRCS including 12 divers along with members of Basij voluntary forces, Islamic Revolution Guards Corps (IRGC) and the Iranian navy are searching the nearby areas.