Iran's New-Generation Missiles Ready to Smash Aggressors: Commander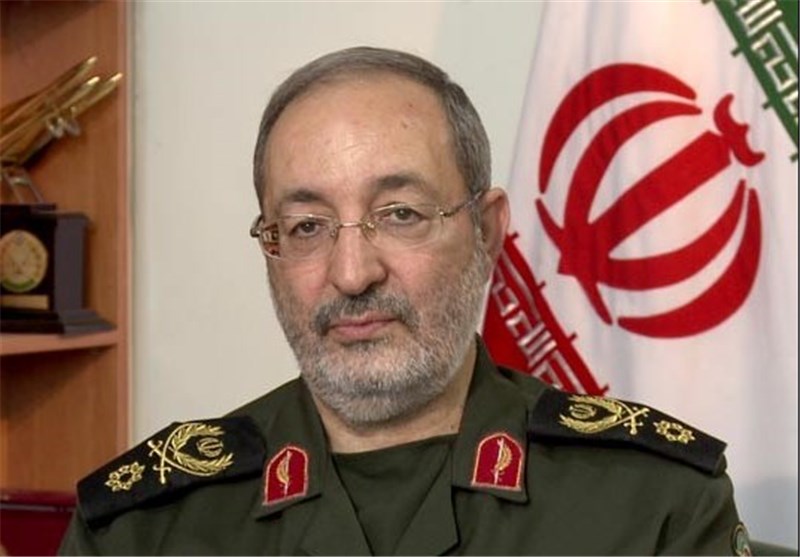 TEHRAN (Tasnim) – A senior Iranian military commander highlighted the country's ceaseless push for upgrading its defense capabilities, warning the enemies that the new generation of Iranian missiles are well prepared to hit any aggressor.
"The whole set of the Islamic Republic's defense capabilities, including new-generation missiles, are prepared to confront and counter any aggressor," Deputy Chief of Staff of the Iranian Armed Forces Brigadier General Massoud Jazayeri said on Friday.
The commander made it clear that Iran will not even let the foreigners begin to think about plans for the country's defense capacities, including the ballistic missiles, which he said are among the "no-go areas."
The Iranian armed forces have set an agenda for the enhancement of defense capabilities "regardless of the saber-rattling and threats raised by the bullying and arrogant powers," Jazayeri stressed.
He underlined that Iran will not give up pursuing the "strategy of defensive deterrence" and full preparedness for "crushing and devastating" reaction to the foreign threats, even for a moment.
The general further took a swipe at the US officials for the talk of military actions as a viable option against Iran, adding that the American officials had better accept the facts and stop making rhetoric about access to Iran's military centers and restricting the Islamic Republic's defense capabilities.
While Iran and the Group 5+1 (Russia, China, the US, Britain, France and Germany) have finalized the text of a lasting deal on Tehran's nuclear program on July 14, US officials have not stopped making provocative comments about military action against Iran.
The White House said on July 17 that military options remain available regarding Iran, but "the administration is pursuing diplomacy first."
Two days later, US Defense Secretary Ashton B. Carter said, "... one of the reasons this deal is a good one is that it does nothing to prevent the military option… which we are preserving and continually improving."
Back in May, Supreme Leader of the Islamic Revolution Ayatollah Seyed Ali Khamenei reaffirmed that the Iranian nation will not let any possible act of aggression against the country go unanswered.
The Leader said he has already made it clear, even in the tenure of former US president, that "the era of hit and run has ended", and that the Iranian nation will chase aggressors.