Iranian Envoy Raps White House for "Irresponsible Remarks"
TEHRAN (Tasnim) – Iranian Ambassador to the International Atomic Energy Agency (IAEA) Reza Najafi deplored recent US war rhetoric against the Islamic Republic, saying that such threats about using force are in violation of the United Nations Charter.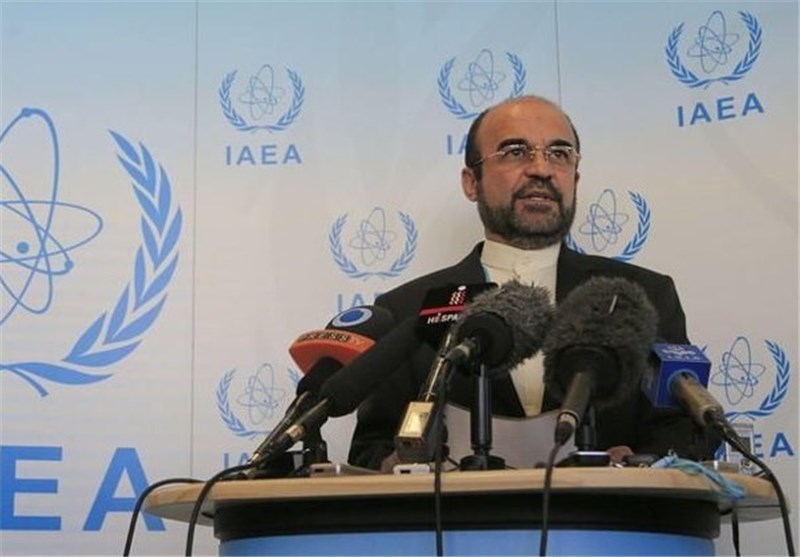 In a letter to IAEA Director General Yukiya Amano on Friday, Najafi slammed recent remarks by US officials about "military option" against Tehran, saying that these remarks are in violation of governments' universal obligation not to use threat of force according to the UN Charter.
"At a time when the Joint Comprehensive Plan of Action (JCPOA) has been concluded successfully, such remarks negatively affect the basic principles necessary for the implementation of the JCPOA," he said in the letter.

His comments came after US Defense Secretary Ashton Carter claimed that the deal between Iran and the Group 5+1 (Russia, China, the US, Britain, France and Germany) does not prevent Washington from using military force against Iran.
White House spokesman Josh Earnest also on July 17 claimed that the nuclear agreement with Iran would enhance the United States' potential military options if Iran violates the agreement.
Iran and the Group 5+1 (Russia, China, the US, Britain, France and Germany) on July 14 concluded more than two weeks of intensive talks in Austria. The negotiations resulted in a comprehensive 159-page document on Iran's nuclear program.