Official: Iran's Enrichment Capacity to Reach 190k SWUs 15 Years after JCPOA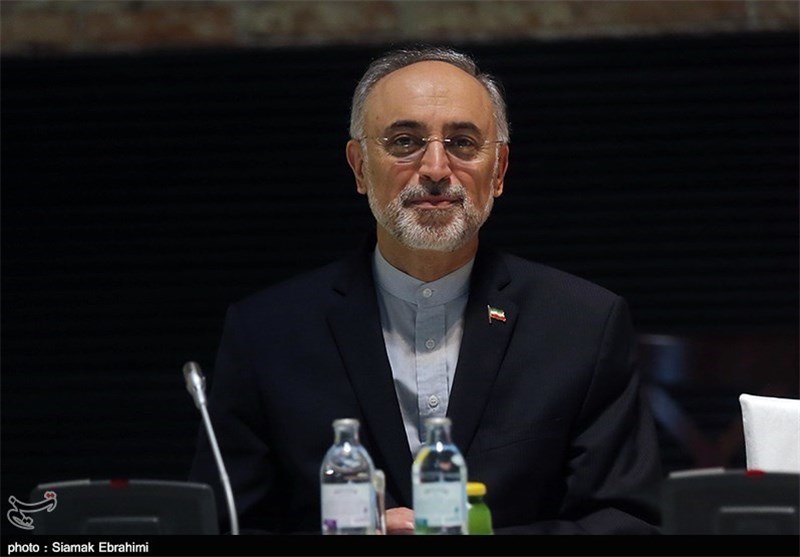 TEHRAN (Tasnim) – Head of the Atomic Energy Organization of Iran (AEOI) declared that the country's uranium enrichment capacity will reach 190,000 Separative Work Units (SWUs) at most 15 years after a final nuclear deal between Tehran and world powers comes into force.
Speaking in a television talk show on Sunday night, Ali Akbar Salehi provided details of Iran's commitments regarding employment of centrifuge machines under a lasting nuclear deal with the Group 5+1 (Russia, China, the US, Britain, France and Germany).
During the first 8 years after the Joint Comprehensive Plan of Action (JCPOA) takes effect, he said, Iran will employ only the IR-6, IR-2M, IR-4 and IR-8 machines for enriching uranium
He added that other machines such as the IR-5, IR-7 and IR-6S will undergo mechanical test in that period, without gas injection.
At the end of the eighth year, Iran will manufacture 200 IR-6 and 200 IR-8 machines, Salehi stated.
13 years after implementation of the JCPOA, Iran will gradually increase the number of its centrifuge machines, in a manner that at the end of the 14th year or around the 15th year, the capacity of uranium enrichment will reach 190,000 SWUs, he noted.
Iran and the Group 5+1 (also known as the P5+1 or E3+3) finalized the text of a lasting agreement on Tehran's nuclear energy program in Vienna, Austria, on July 14. Later, the 15-memebr United Nations Security Council unanimously passed a resolution endorsing the text of the deal.
Under the JCPOA, restrictions will be put on Iran's nuclear activities in exchange for, among other things, the removal of all economic and financial bans against the Islamic Republic.