Palestinian Dies Fleeing Israeli Forces
TEHRAN (Tasnim) - A Palestinian man has been killed while struggling to escape Israeli troopers who were trying to arrest him in the occupied West Bank, Israeli police said.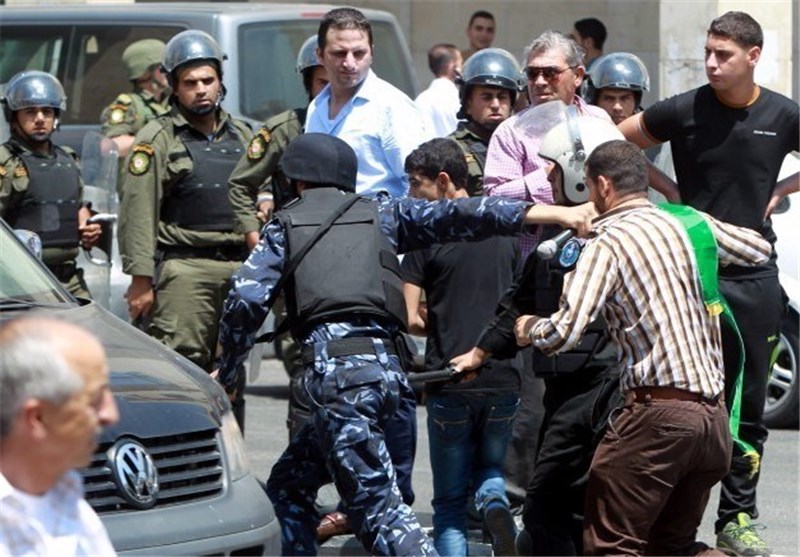 Israeli forces entered the Qalandia refugee camp near the West Bank city of Ramallah on Monday to detain two suspected Palestinian activists, police said, adding that one of the Palestinians was shot in the leg as he was running away across a roof and then was killed as he tried to leap to another roof.
The victim, killed in Israel's third deadly arrest attempt in less than a week, was later identified as Mohammad Abu Latifa, 18.
On Thursday, Israeli soldiers shot dead a Palestinian in southern West Bank while detaining his son.
Another Palestinian was killed by Israeli forces during clashes near the northern West Bank city of Jenin last Wednesday.
Almost on a daily basis, Israeli troopers attack Palestinians and their homes in the West Bank and arrest a number of them, who are then transferred to Israeli detention centers, where they are kept without any charges brought up against them, Press TV reported.
Over 7,000 Palestinians are reportedly held in 17 Israeli prisons and detention camps. Also, some 540 Palestinians are held without any trial in administrative detention, which is a sort of imprisonment without trial or charge that allows Israel to incarcerate Palestinians for up to six months. The detention order can be renewed for indefinite periods of time.