Iran, Regional States Can Resolve Misunderstandings: Zarif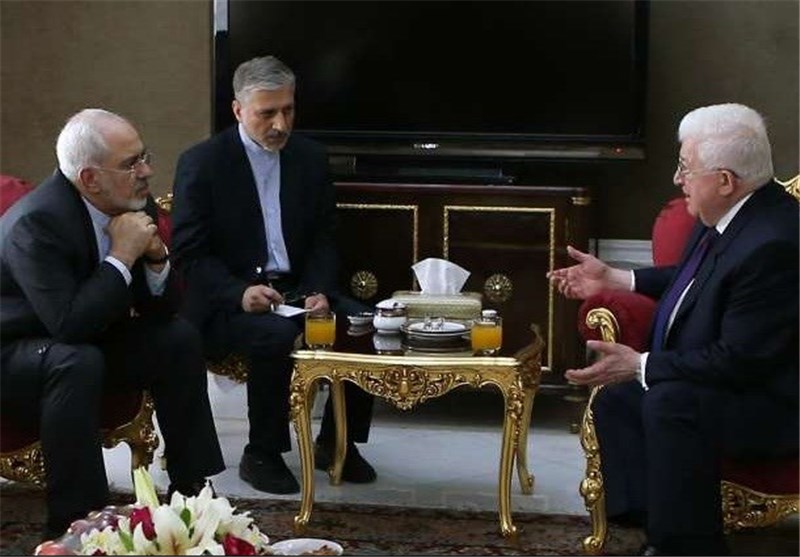 TEHRAN (Tasnim) – Iran's Foreign Minister Mohammad Javad Zarif referred to his tour of regional countries after the conclusion of nuclear talks as a message of peace for Iran's neighbors.
"I chose regional and neighboring countries as the destination of my first trip after the (nuclear deal), and my message is that we and regional countries can herald that dialog and cooperation could be used to clear up the misunderstandings," Zarif said.
Zarif made the remarks in a Monday evening meeting with Iraq's President Fuad Massoum in the Iraqi capital of Baghdad.
He further referred to the nuclear conclusion as a product of Iran's new and different approach, and said the new interactive approach can be utilized to resolve regional problems as well.
Massoum, for his part, congratulated Iran on the recent conclusion of nuclear talks between Tehran and world powers, saying that it would benefit not only Iran, but also all regional states.
He further described as "very important" the cooperation of Iran, Iraq, Turkey, and Persian Gulf littoral states, Saudi Arabia in particular, in restoring peace and stability to the region.
"After the nuclear deal, the conditions in the region have been changed, and there is no more fabricated threat or fear of atomic bomb," Massoum said, adding that Middle Eastern countries can thus work together to eradicate terrorism in the region.
Zarif travelled to Iraq as the final leg of his tour of regional countries that took him earlier to Kuwait and Qatar.
His trip came after Iran and the Group 5+1 (Russia, China, US, Britain, France, and Germany) finalized the text of a lasting agreement on Tehran's nuclear energy program in Vienna, Austria, on July 14. Later, the 15-member United Nations Security Council unanimously passed a resolution endorsing the text of the deal.