Major French Trade Delegation Due in Tehran in September: Fabius
TEHRAN (Tasnim) – French Foreign Minister Laurent Fabius on Wednesday announced that a "very important" delegation of French businessmen will pay a visit to Tehran in the near future.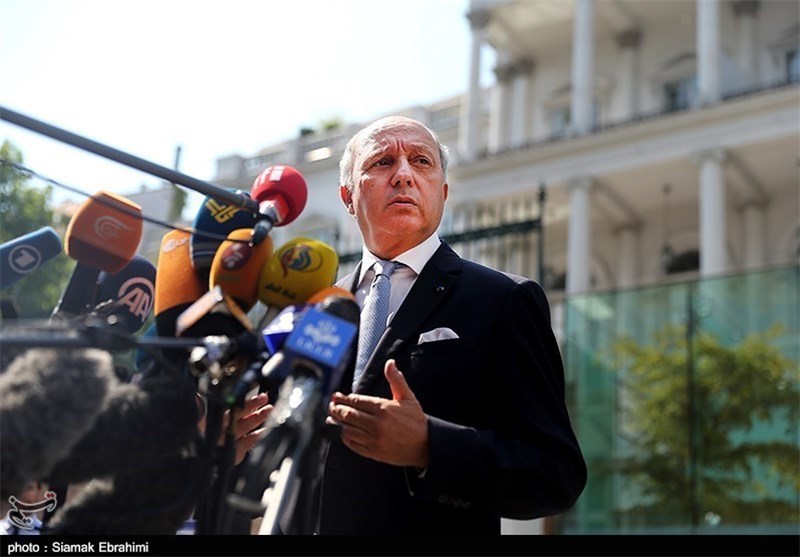 Upon his arrival in Tehran, Fabius declared that the economic delegation will include several French companies and is scheduled to arrive in Iran in September.
Fabius's remarks came as he arrived in Tehran on Wednesday morning two weeks after finalization of the text of a nuclear pact between Iran and major world powers that put the spotlight on the Islamic Republic.
According to a statement by French foreign ministry, during his stay in Tehran, Fabius is going to hold meetings with senior Iranian officials including President Hassan Rouhani, Parliament Speaker Ali Larijani, and Secretary of Supreme Council of National Security (SNSC) Ali Shamkhani.
Foreign Minister Mohammad Javad Zarif, Trade Minister Mohammad Reza Nematzadeh, and Head of Iran's Environmental Protection Organization Massoumeh Ebtekar are among other officials Fabius will meet.
This is the first visit to Iran by a French foreign minister in 12 years.
The visit represents a resumption of the political dialogue between France and Iran at the highest level. All subjects relating to French-Iranian relations will be on the table, including regional issues and the challenges of the COP21 climate conference, the statement said.