Mexican Court Sentences Five Men to 697 Years for Femicides
TEHRAN (Tasnim) – Five men in northern Mexico were sentenced to an unprecedented 697 years in prison for the gender-driven killing of 11 women, a state where hundreds of young women have been murdered since 1990.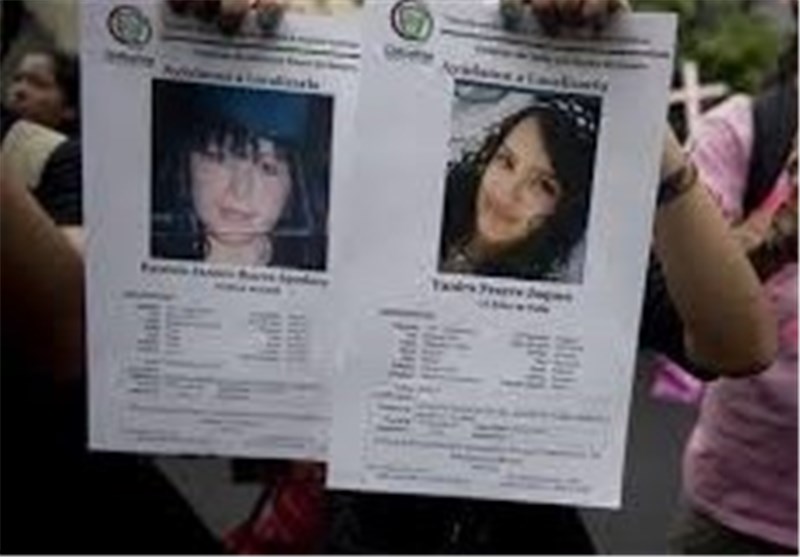 The sentence was the longest-ever given for a femicide, the killing of a woman due to her gender and was based on scientific evidence, said an official at the attorney general's office in the state of Chihuahua, home of the border city of Ciudad Juarez, which in 2008 recorded one woman missing each day, Al Jazeera reported on Wednesday.
"They used ploys to recruit young women into prostitution and drug distribution," Chihuahua's attorney general's office said Tueday in a statement announcing the sentences on charges of aggravated homicide and human trafficking. "Then, when they were no longer 'useful,' they took their lives and threw their bodies in the Navajo Arroyo, in the Valley of Juarez."
The office called the sentences on charges of aggravated homicide and human trafficking "exemplary and historic."
In addition to prison time of nearly 700 years each, those sentenced must also pay a total of 9 million pesos, or $550,000, in damages to the families of the victims, whose bodies were found in 2012.
The case is being referred to as the "megajuicio" or mega- judgment in the Mexican press, according to the Latin Times, which reported three female judges — Catalina Ruiz Pacheco, Emma Terán Murillo and Mirna Luz Rocha Pined — reached the unanimous verdict last week.
Last year, UN special rapporteur on violence against women, Rashida Manjoo, said that Mexican women suffer from multiple and intersecting forms of violence, ranging from militarization as part of the so-called war on drugs, to impunity among security forces, to impediments to women seeking access to justice.
The number of murdered women skyrocketed in Mexico between 2007 and 2013, with the country averaging 4.4 murders per 100,000 women — double the global average, according to government data.
In some states, including Chihuahua and Guerrero — which are engulfed in violence from organized crime — the rates are even higher at 10.1 and 12.8 murders per 100,000 women, respectively. That means Guerrero's murder rate among women is about five times higher than the global average. Most of the deaths are young women, and most are killed in public by gunfire, according to the data.
Authorities have prosecuted some of the cases but have not always handed down long prison sentences due to the ambiguity around declaring femicides, and what the Times called "the escalating climate of impunity in Mexico." Less than 10 percent of homicides lead to convictions in Mexico, according to a 2012 report by Mexico Evalua, a public policy research center.
Ciudad Juarez, which is across from El Paso, Texas, was the scene of a series of eerily similar killings of more than 100 women beginning in 1993. Those possible serial or copy-cat killings, with similar victim profiles and killing methods, appeared to taper off by late 2004 or early 2005. Many of those crimes remain unsolved, and none are connected to the current case.
In this case, the victims' skeletal remains were found dumped in 2012 in fields in the Juarez valley, east of the city. The remains were so decomposed that authorities originally thought there were 12 victims. Most were young.
Prosecutors followed the trail of victims, many of who disappeared in 2009 or 2010 after having gone to apply for jobs at stores, to a hotel in Ciudad Juarez where the women were apparently held and forced to work as prostitutes.
Mexico's Supreme Court in March for the first time ordered that a case be probed as a femicide, after prosecutors in the State of Mexico initially labeled it a suicide, based on an investigation seen as plagued by anomalies.
The National Citizen Femicide Observatory, a coalition of human rights groups, believes that some 3,892 women were murdered in Mexico between 2012 and 2013, but only 16 percent of cases were investigated as femicides.