French FM Highlights Opening of New Chapter in Ties with Iran
TEHRAN (Tasnim) – French Foreign Minister Laurent Fabius on Wednesday expressed his country's determination to expand its ties with Iran, and hoped for increased bilateral cooperation in the future.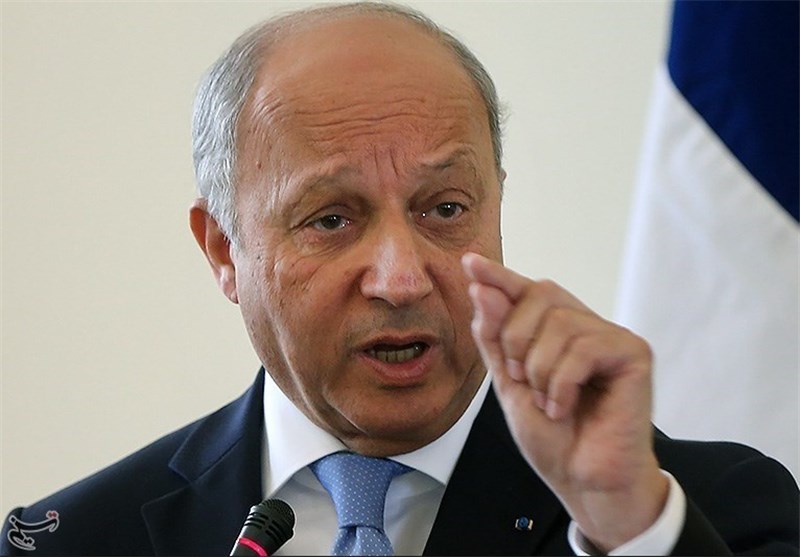 "The French administration seeks to establish ties with Iran based on mutual respect and friendship," Fabius said in a meeting with Iran's President Hassan Rouhani in Tehran.
There are sometimes ups and downs in relations between countries, Fabius said, but at the same time noted, "Today is the beginning of a new chapter in collaborations between Tehran and Paris."
He also hailed as "very bright" the prospect of this new chapter, and urged both countries to "rapidly" make up for the cooperation opportunities wasted in the past.
"There is no major and fundamental problem in the ties between Tehran and Paris," the European minister said, announcing that giant French firms will have a stronger presence in Iran after their upcoming visit to the country.
This time, major French companies working in the fields of car manufacturing, air industry, and environment should do investments and create job opportunities in their return to Iran, Fabius urged.
Elsewhere in the meeting, on behalf of French President Francois Hollande, Fabius invited Rouhani to visit France in November, and said that the visit would provide numerous opportunities for taking greater steps at bilateral, regional, and international level.
Fabius's visit came two weeks after Tehran and the Group 5+1 (Russia, China, the US, Britain, France and Germany) reached a conclusion over the text of a comprehensive 159-page deal on Iran's nuclear energy program.
The comprehensive nuclear deal between Iran and the six powers (dubbed as Joint Comprehensive Plan of Action or JCPOA) would terminate all nuclear-related sanctions imposed on Iran after coming into force.