Iran Reminds IAEA about Confidentiality of Agreements
TEHRAN (Tasnim) – Iran warned the International Atomic Energy Agency (IAEA) to be careful not to disclose the confidential data on its agreements with Tehran, ahead of the UN nuclear watchdog chief's meeting with the US Senate Committee on Foreign Relations.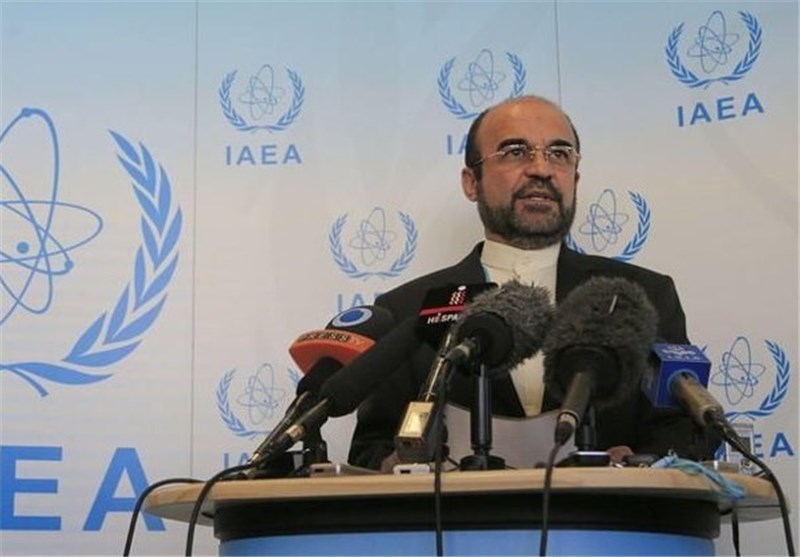 Iran's ambassador to the IAEA, Reza Najafi, underlined on Saturday that all agreements between the UN nuclear agency and a member country are deemed confidential and could not be disclosed under any conditions.
His comments came in response to reports that IAEA Director General Yukiya Amano have accepted an invitation to go to the US Senate Committee on Foreign Relations on Wednesday to discuss his agency's monitoring role in Iran following finalization of the text of a lasting nuclear deal between Tehran and the Group 5+1 (Russia, China, the US, Britain, France and Germany).
The IAEA said in a statement on Friday that Amano "will discuss the IAEA's role in verifying and monitoring nuclear-related measures under the Joint Comprehensive Plan of Action."
Meanwhile, some members of the US Congress, which is considering whether to approve the deal, have asked that more information be made public relating to the IAEA's part in verifying Iran's implementation of the pact.
Elsewhere in his comments, Najafi said, "The confidential texts between Iran and the Agency have not been provided even to the US government, thus, they certainly could not be given to the senators either."
"The Agency knows that what the disclosure of the confidential texts would mean, and Iran has made it quite clear for the Agency," the envoy added.
He also noted that accepting the US Congress' invitation would oblige Amano to take parliaments of the other countries up on their invitations as well.
Back on July 14, Amano and Head of the Atomic Energy Organization of Iran (AEOI) Ali Akbar Salehi signed a roadmap in Vienna to resolve all the past and present outstanding issues related to Tehran's nuclear energy program.