Larijani Congratulates Iranian Archers on World Title
TEHRAN (Tasnim) – Speaker of Iran's Parliament Ali Larijani offered his congratulations to Iranian archers on their championship at Copenhagen 2015 World Archery Championship.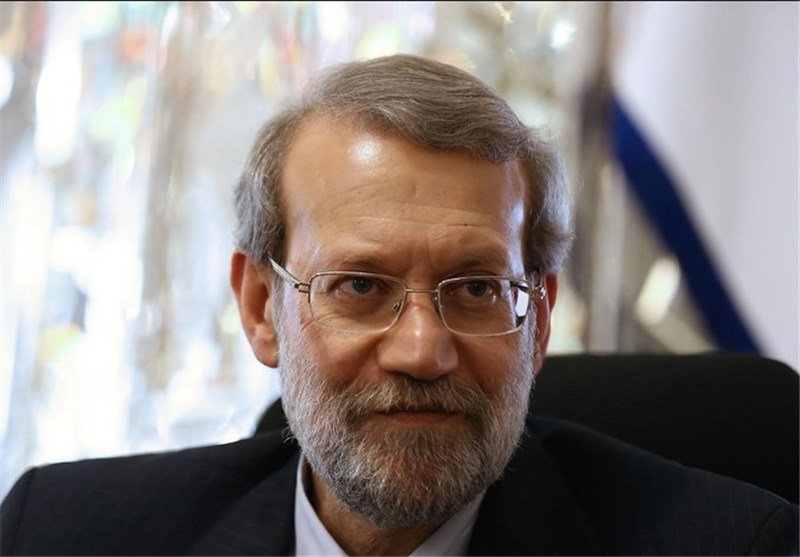 In a Saturday message, Larijani felicitated the Iranian nation as well as the athletes, technical staff and officials, and described the championship as a "joyful" victory, which was achieved for the first time ever.
Larijani also wished success for all Iranian youths.
Iranian compound men's team defeated Canada to win the gold medal in the Copenhagen 2015 World Archery Championships on Saturday.
Iran's trio – Esmaeil Ebadi, Amir Kazempour and Majid Gheidi – won their first two matches against Venezuela and Colombia by one point, 228-227.
In the semis, the trio beat Italy by two, 226-224.
Drawn at 226, the final match went to a tiebreaker. In the shoot-off, Canada started with a nine, then Esmaeil Ebadi had a 10 for Iran – and those first arrows set the tone.
While the Canadians would follow with 10-10, neither Amir Kazempour nor Majid Gheidi – Ebadi's Iranian teammates – would miss the middle either.
Ebadi, Kazempour and Gheidi won the tiebreaker with a perfect 30 points, for just the second time in the match, to Canada's 29 – and won Iran's first ever world title.