Pakistan Releases 183 Indian Fishermen
TEHRAN (Tasnim) – Pakistan released one hundred and eighty-three Indian fishermen from Landhi Jail Karachi as a goodwill gesture.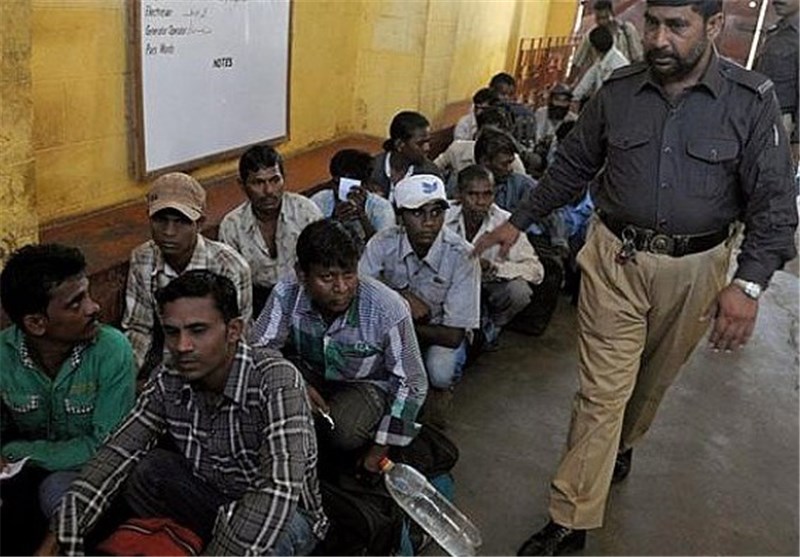 The released fishermen will reach Lahore via Allama Iqbal Express train where they will be handed over to the Indian officials at the Wagah border, Express Tribune cited a report by state-sponsered Radio Pakistan on Sunday.
The Indian fishermen have reportedly been released by the government in pursuance of Ufa talks and as a goodwill gesture to the people and the government of India, reports added.
After a meeting between Prime Minister Nawaz Sharif and his Indian counterpart Narendra Modi at Ufa in early July, the two leaders issued a joint statement that outlined a number of steps the two countries intended to take to improve their relationship, including the release of fishermen in each other's custody along with their boats within 15 days.
On Friday, an Indian press agency quoting a source at the Pakistan High Commission in India had claimed that Pakistan would release 164 Indian fishermen on August 3.
In June this year, at least one hundred and thirteen Indian fishermen had been released after a similar gesture by New Delhi was announced to mark the start of the holy month of Ramazan. The fishermen, who had been kept in a Karachi jail for nine months to a year, were put on a train bound for Lahore from where they will cross back to their home country.
The release of Indian fishermen had followed Indian Prime Minister Narendra Modi's phone call to Prime Minister Nawaz Sharif on Tuesday, offering Ramazan wishes and announcing the release of detained fishermen in an apparent icebreaking move after recent provocative comments heightened bilateral tensions.